Nissan's paint job with a difference
Ian Rowley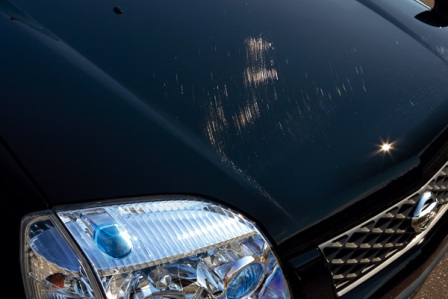 BEFORE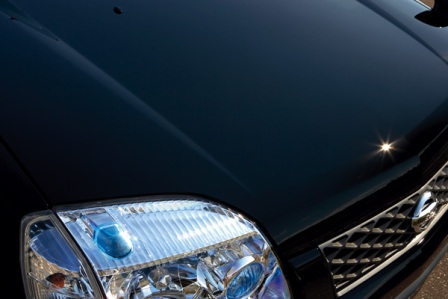 ONE WEEK LATER
Among several new techs shown off by Nissan earlier this month at an R&D center near Yokohama, a new scratch resistant paint proved a few doubters wrong. The paint, known as Scratch Guard Coat, contains a resin that helps prevent scratches from affecting the inner layers of a car's painted surface. That makes many scratches--albeit not deep indentations like those made with a key--disappear within a few days. How quickly the scratches fade away depends on the temperature--hotter is better--but even in cooler climes a week should be enough to correct small scratches. (see before and after shots above). Nissan says the water-repellant paint also has a higher resistance to scratches compared with conventional clear paints.
To speed up the process at Nissan's demo, an engineer poured hot water on fresh marks made with a wire brush on the hood of an SUV. The results were startling. Within a few seconds, the marks were vastly improved.
What's more, this new tech isn't far away. In Japan, it's been painted on a few X-Trail SUVs since December. Before long, the company says it will likely begin offering it as an option in overseas markets. Still, at about $500 it won't be cheap.
Before it's here, it's on the Bloomberg Terminal.
LEARN MORE