Edgeio's New Blog Platform
When Edgeio soft-launched a few weeks ago, it got a lot of deserved attention for its novel idea of vacuuming up classified-ad listings logically tagged
Rob Hof

When Edgeio soft-launched a few weeks ago, it got a lot of deserved attention for its novel idea of vacuuming up classified-ad listings logically tagged "listing" on millions of blogs and presenting them on its own site. But I mentioned that it faced at least two big challenges: spam and the fact that a blog isn't the first place most people will think of listing an item, if they even have a blog.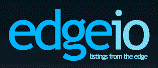 Cofounder Mike Arrington admits Edgeio, which now has about 20,000 listings from 1,124 cities, hasn't been tested on the spam issue yet. But today, it has a couple of new answers to the second issue. For one, Edgeio has added a box that lets you add items from your blog directly on Edgeio, so you don't have to go the trouble of tagging it as a listing on your own blog.
But even more interesting, you can also create a listing on Edgeio, so you don't actually have to have a blog. More interesting yet, creating that listing automatically creates a listing blog for you. That way, you've got a dedicated blog for listings, eliminating the need to put a classified listing on a blog that has nothing to do with selling stuff.
Essentially, Edgeio is creating a storefront for you--a sort of eBay Store for individuals and small sellers. Larger sellers will want their own Web site, of course, but this seems like a very easy way to sell stuff with minimal fuss. Later, Edgeio plans to add specific forms for classifieds, jobs, housing, and other categories.
Before it's here, it's on the Bloomberg Terminal.
LEARN MORE