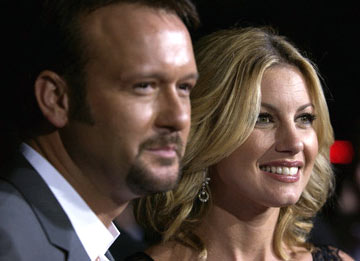 Actually I'm talking about...
McGraw-Hill (MHP), the company that happens to cut my paycheck. Shares touched an all-time high yesterday on trading floor buzz that good news was in the offing (Full disclosure: I don't own the stock or options...but wish I did). Turns out that glossy magazine and newspaper giant Hearst Corp. agreed to acquire a 20% stake in Fitch Group, the parent of the credit-ratings house, for a rather triple-A rated $592 million. Fitch, you see, is one of the three major debt rating houses, alongside Moody's (MCO) and Standard & Poor's Ratings Services -- which is in the McGraw-Hill brand portfolio. Moody's stock is up 425% since 2001. It's a good time to be in the bond-scoring biz...so much so that a publisher-broadcaster like Hearst is trying to get a (scarce) piece of the action. MHP's mix of publishing, broadcasting and credit research accordingly earned it nice pop on the Fitch news; its shares, which changed hands at $5 in 1990, are now flirting with $60.
Hats off to my ultimate boss, McGraw-Hill CEO Harold "Terry" McGraw III. I see him in the elevator from time to time, and somehow resist the urge to ask if we also own the rights to that 1960's cartoon horse.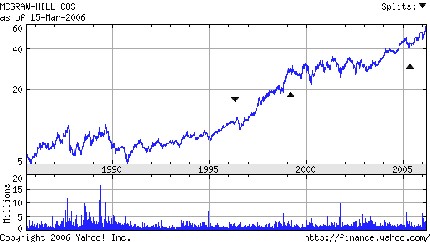 Before it's here, it's on the Bloomberg Terminal.
LEARN MORE