A Third-Way Beverage Play
By

Cadbury Schweppes (CSG): The name immediately brings to mind the Easter-favorite creme egg, which, according to those '80s TV spots, was pumped out by a delusional RabbitChicken. The 223-year old London company's portfolio also includes Bazooka, Bubblicious and Swedish fish. But it's Sir Cad's vast, yet largely unsung beverage business that really has me bunnied up.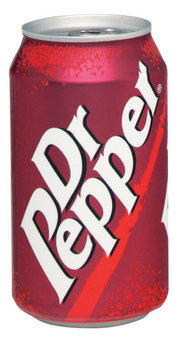 Cadbury Schweppes owns
Dr. Pepper
, an impressively growing name in a declining carbonated beverages category. I used to think the stuff tasted like fizzy Palmolive, until my girlfriend somehow got me into it. But now that I've been converted, it's like there's a party in my mouth...and everyone's invited!
In an unprecedented marketing push, the company is giving out 250 million cans of Diet Dr. Pepper this month. Meanwhile, CSG sports a fructolicious roster of beverages in the States, including (inhale): 7-UP, Snapple, Mott's Apple Juice, A&W Root Beer, Sunkist Soda, Canada Dry, Hawaiian Punch, Schweppes, Diet Rite, Slush Puppie frozen drinks, Clamato, Mr & Mrs T's Mixers, Rose's, Mistic, Yoo-hoo, Orangina, IBC, Stewart's and Nantucket Nectars.
And anyone who knows me knows how much I root for RC Cola, perhaps the most neglected and underrated brand in Cadbury's stable -- a real shame, as I feel it easily out-tastes Coke and Pepsi. It's a pain to find outside of Dixie and the Midwest ... and, oddly enough, NYU.
But I digress. My $0.02: Dr. Pepper is really getting the Cadbury Schweppes foot in the distributional door -- at restaurants, corner groceries, cafeterias, college campuses, and so on. Since the mid '90s, the stock has quadrupled to a recent all-time high of just under $44. Yes, the shelf space game is brutal in the soft drinks biz. But, assuming it has the marketing vision, CSG is in a great position to leverage its Dr. Pepper ubiquity to better push its other brands, which can be relaunched in a thousand different ways. Heck, Coke just reincarnated TaB, your mom's favorite diet cola when Jimmy Carter was leaving office.
I say keep your eyes on Cadbury Schweppes. And keep RC alive!