The Devil Needs a Parka
by

I just couldn't wait until March 10th, the sixth anniversary of the Nasdaq's crazy high, to comment on the hell-freezing irony of a surviving dot-com paying out a dividend.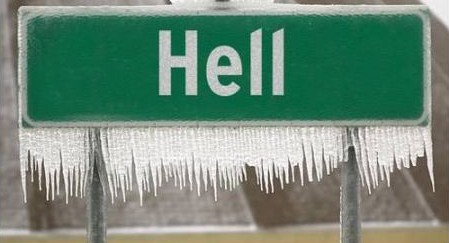 A few days ago, TheStreet.com (TSCM), the Jim Cramer-centric financial Web site that I've been reading since the Amazon $400 days, declared a 2.5-cent quarterly dividend...it's first ever, and payable to holders of record (Can I get a drumroll?) March 10. The news followed the company posting its second consecutive quarterly profit. Aaron Pressman, Business Week's intrepid Boston correspondent and patented turbo-blogger, knows the place well; he was once TheStreet's senior market columnist.
The stock's now at $8, a nice ride up from its 52-week low of $2.60. While the shares aren't likely to revisit $60 anytime soon, the unlikely dividend news does telegraph that the company has the cash flow and discipline to duke it out in a very, very different market.
In 1999, incidentally, this blog posting would likely have lamented how management wasn't spending enough on its e-greetings business-to-business solutions strategy. Alas.
Before it's here, it's on the Bloomberg Terminal.
LEARN MORE