You Call These Colonials????????
This, my friends, is a house that deserves the name
By

This, my friends, is a house that deserves the name "colonial." Or even "Colonial," with a capital C. It's in Colonial Williamsburg and was built by James Geddy, Jr., shortly after 1762.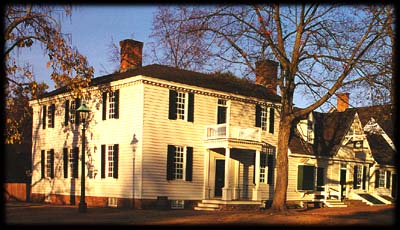 This house in Wayne, N.J., in contrast, while a perfectly fine place to live (listed at a mere $999,000), is a colonial only in the sadly debased nomenclature of the real estate biz circa 2006.
And it is the stretch of all stretches to call this house on New York City's Staten Island, which is going for exactly the same amount, $999,000, "colonial."

Most of today's so-called colonials would look as strange as a pink iPod to Benjamin Franklin or Paul Revere. What can real estate agents possibly be thinking? ...
Here's my guess: I think colonial caught on as a grabbag term because there wasn't any other broad term available to describe the profusion of styles of houses that have sprung up since, oh, 1776.
I found this definition of "colonial" on the website of Long & Foster Real Estate, a big East Coast real estate brokerage firm based in Fairfax, Va.:
Colonial. A two-story design with center hall or side entry, often with basement. Variations often feature double or single wings with garage. Numerous styles include New England, Federal, Plantation, Dutch Colonial, Georgian, French Colonial.
(To see Long & Foster's other definitions, click here.)
Anybody else think house descriptions have gotten bizarrely inapt?
Before it's here, it's on the Bloomberg Terminal.
LEARN MORE