See Dick Shoot...Then Invest
By

True, Shooter Cheney's hunting accident is the stuff of White House PR nightmares and Daily Show dreams. But when you're finally done laughing and schadenfreuding it up, consider using the news as an occasion for some extreme contrarian investing, executive branch style.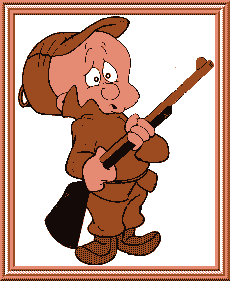 Think back to just how bad shares of Halliburton (HAL) smelled when they hit $9 in July 2002, back when the Veep's old construction and energy services haunt was the subject of all sorts of accounting scrutiny. Critics of the Bush administration were swarming around the notion that ex-CEO Cheney had a hand in an alleged accounting fraud at the company. Well, so much for that allegation. The charge lost steam -- and Halliburton further rode out allegations of graft and waste in its Iraq war contracts -- en route to the company lapping up tons of money in the era of $60+ oil. The stock closed at $71.25 on Thursday. For those of you keeping score at home, that's a 733% gain in less than 4 years. I think that beat the S&P 500.
All of which can only produce the following takeaway: it's time to load up on shares of gun manufacturer Sturm, Ruger & Co. (RGR)
Before it's here, it's on the Bloomberg Terminal.
LEARN MORE