Zillow.com: How Scared Should Brokers Be?
by

In the 1990s, Rich Barton founded Expedia, the hugely successful travel website that wiped out the jobs of untold thousands of travel agents. Now he's starting up a real estate website called Zillow.com Inc. that he hopes will be equally revolutionary.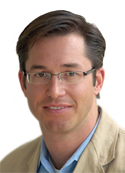 But this time, Barton says, he's not out to wipe out the jobs of real estate agents and brokers. The "flashing-in-neon-lights difference" between travel and real estate, says Barton, is that lots of travel agents are/were just order takers. In contrast, he says, "human advice-giving is absolutely fundamental in real estate." Brokers are hoping that he's not just buttering them up before the kill.
I caught Barton speaking this morning at a highly entertaining meeting called The Real Estate Connect NYC Conference run by Bradley Inman, publisher of Inman News Features. (I recommend Brad's conferences to anyone who wants to stay abreast of what's new in residential real estate brokerage. Here's a link to his blog.)
Most of the people in the audience had heard about Zillow and hoped that Barton would finally spell out exactly what he had in mind for the company, which still hasn't launched any product or service. But Barton kept mum except to make a few points:
--He's hoping brokers will be Zillow's customers, not its competitors. "If we succeed," he said, "brokers will use Zillow as a marketing vehicle."
--"We're not going to be like Expedia." That is, Zillow won't act as an agent by earning commissions from sales. One reason: It would require too much skilled staff. "I can't hire enough professionals. It doesn't scale."
--Zillow won't be some kind of national Multiple Listing Service of homes for sale. In fact, Barton said he thinks anyone trying to create such a list is wasting time. The reason: "The Web is the national MLS already. It's happened. You're arguing over yesterday's news."
--It will make its money from advertising on the site (presumably lots of it from brokers)
--Lots of its information will come from users of the site--a model that has been proven highly successful by real estate blogs like curbed.com.
--Zillow will launch as a beta site--i.e., with kinks--within the next six months. Barton promised to shave his head if he hadn't launched Zillow by the next Inman conference, which is in July.
In an email to me and my colleague Tim Mullaney, Barton added two other tidbits:
--employee count: 75, majority engineers
--we've raised $32m
As near as I can figure from listening between the lines, Zillow.com will provide lots of information to help people buy homes more intelligently. That does sound like a threat to brokers, because one of the key things a broker provides to buyers and sellers is information. Already the headlock that brokers have on the market is being loosened by the availability of all kinds of information on the Web. (One company that goes super-deep into the data: Property Shark, which started in New York City and is expanding to Florida, Los Angeles, and eventually--it hopes--all the major cities.)
Barton says the best brokers will be able to build on what Zillow offers. The bad ones could get squeezed out. He cited a California Association of Realtors study that found that buyers who searched on the Internet spent an average of 1.94 weeks with an agent before buying, while traditional buyers spent an average of seven weeks.
Said Barton: "It's very easy to think, 'Great, he's done all the work and I can earn a big, fat commission on 1.94 weeks of work.' You have to rethink that."
Scary words for brokers. The winds of change are blowing.
Before it's here, it's on the Bloomberg Terminal.
LEARN MORE