A serialized book to the phone? Try poems
A technology to deliver novels to cell phones? Try poems instead.
by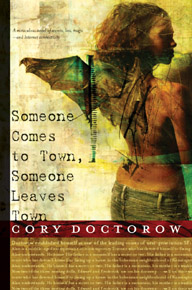 Here's Cory Doctorow's latest book as an RSS feed that can be sent to a mobile phone in installments. (Thanks O'Reilly)Interesting technology, I'd say, wrong content--with no offense to Doctorow. This is the perfect application for poems. It could bring about a poetic revival.
Before it's here, it's on the Bloomberg Terminal.
LEARN MORE