Agenda_Need To Know...
How Tod's defined a laid-back look for Italian luxury
Words Peter Howarth
What do you get the man who has everything? Or more precisely, what does he get himself? In the case of Diego Della Valle, the easy-going 51-year-old CEO of Italian luxury goods firm Tod's, you buy John F Kennedy's cruiser, Marlin, at auction at Christie's, and restore it to mess about on the water with your friends. The former owner of this big boy's toy was a big factor in Della Valle's decision to acquire it: amongst the eclectic clutter of his Milanese office there is a photograph of JFK.
"Kennedy represented a dream for a whole generation. I respect him enormously because he gave us the sense that there were opportunities and possibilities in life for everybody," says Della Valle. "And he was a young, elegant man."
This fascination with America's iconic President (there is apparently also an oil painting of JFK in Della Valle's office at the company's manufacturing headquarters) seems to have two roots. On the one hand he admires the statesman's optimism and egalitarianism; on the other, he responds to his style. Both elements are apparent in the way Della Valle has created his business. His social programme has included purchasing the Fiorentina football team - "our idea was to build a strong sense of a friendly football team; it's an important sign for the younger generations" - and the championing of Italy as the home of luxury leather footwear byinvesting in a worker-friendly base for the firm. In Casette d'Ete, in the Marche region of Eastern Italy, his sleek marble and glass headquarters is full of art, and features a kindergarten, gym, restaurant, and an auditorium for lectures and exhibitions, also open to the locals of the town.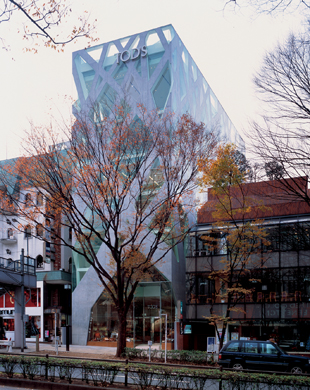 "The headquarters is a space that respects people, through its size, light, and greenery. We try to give our employees a place thatthey want to go to every morning," he says.The headquarters also incorporates a 16,000sq m factory which is destined to become the largest production centre for footwear in Italy. When I ask him if he believes that "made in Italy" has a value, hesays, "Of course... A very strong value." Would he ever consider moving production to the East? "Not for us because we sell quality - Italy is the best place for quality in accessories, that is our business. We want to give a strong cultural message about the Italian style of life."
As for the Tod's style, this owes a large debt to the preppy elegance of the American middle class. Della Valle first visited the US at the age of 16 and then again at 23. He realised that the Americans had casualwear in a way the Italians did not. "On weekends, the US was casual, in Italy the weekend was very formal. I came to understand that weekends are about free time, and that one could wear high quality, tasteful products that weren't so formal."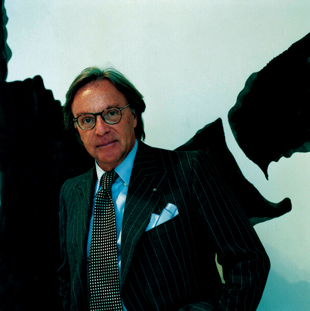 He found the ideal product in the shape of the driving shoe, which is no coincidence as Della Valle comes from a line of Italian cobblers. Grandfather Filippo started the business at the start of the last century. By the time young Diego became involved, the firm was making quality shoes for shops around the world, including department stores in the States. His time in the US gave him two big ideas. One was to take a basic, utilitarian piece of footwear and turn it into a luxury product, thus introducing the Italians to casual weekend style. The other was that the firm should manufacture under its own name, rather than make shoes for others to brand as their own.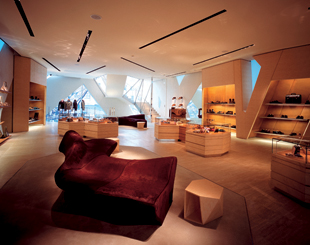 So in 1978 JP Tod's was born (the Boston telephone directory provided the name, chosen because it sounded good in all languages - today the initials have been scrubbed), and Diego, now at the helm, went to market with his luxury moccasin with its 133 rubber pebbles on the sole. It was named the "gommino" and was quickly adopted by the Italian bourgeoisie.
Business was helped by the fact that Italian style icon and Fiat President, GianniAgnelli, was in the habit of wearing driving shoes. Della Valle acknowledges his influence. "He was a very good example formy generation of the simple life. He was a powerful, charming, rich man, with a lot of women and good taste for many things. But at the same time he was a good man because he was an Italian man who stayed in Torino... he was a good man, because he had a good sense of the country."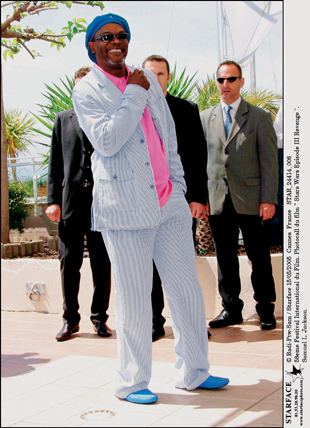 Italian values and roots are important to Della Valle, and make up the heart and soul of Tod's. "I was born and I live in a small village, where the centre of life is the square, and the small bar/cafè." Though he is now friends with the likes of ex-Gucci chairman Domenico de Sole and Ferrari boss Luca diMontezemelo, Della Valle claims that, "Away from of our business we try to be young normal guys." Family also plays a bigpart: 80-year old father Dorino is still very involved, younger brother Andrea is Vice-President and Managing Director of the football team, his architect wife Barbara designed the company headquarters, while his son from his first marriage, 30-year-old Emanuele, is Creative Director.
This Italian traditionalism has a bearing on the product too. The manufacturing techniques used involve craftsmanship, hand cutting and sewing. All are rooted in the shoemaking methods of the region. There is nothing about Tod's which encourages the view that it is a fashion brand. Della Valle says his aim is to produce "contemporary luxury". He defines this as being, "a good mix between quality and modernity. Tod's is not for fashion victims who want to change their look every season; our products are for modern consumers who need practical luxury fortheir day-to-day lives."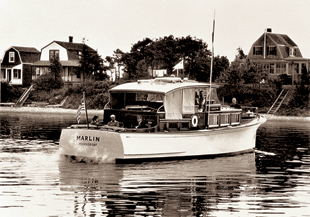 Now the firm has three brands - Tod's, Hogan (also footwear), and a clothing line, Fay, with around 100 stores worldwide. The driving shoe is still going strong (and now comes in colours and suede as well as the original tan leather), but these days Tod's has many more styles for men and women and a thriving bag business. Both shoes andbags have become favourites with celebrities such as Samuel L Jackson and Julia Roberts, and Della Valle has become something of a celebrity himself. Now his personal stylistic idiosyncrasies are the subject of analysis in the press (Caraceni suits from Milan, friendship bracelets bought with his seven-year-old son and a plastic Swatch, because it is "useful").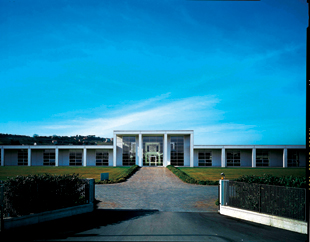 And though in his manner he manages to be friendly and approachable like a "young normal guy", he now sits on a host of boards, including those of LVMH, Ferrari and Maserati, and enjoys some of the perks that come with wealth - as well as Kennedy's Marlin, there is Candida, a J Class yacht which competed in the America's Cup in the Thirties, a private jet, a couple of Ferraris and a holiday home on Capri. But then business is good - the firm now employs around 2,000 people and continues to show growth. Turnover for the first half of this year was ¤236.8 million, an annual growth rate of 21.8 per cent.
Last year, Della Valle told The New Yorker: "In five years, I want Tod's to be one of the top three luxury brands in the world - on alevel with Hermès." With the factory in Casette d'Ete making millions of pairs of shoes and bags annually, this son of an Italian cobbler certainly means business.
Words Peter Howarth
Before it's here, it's on the Bloomberg Terminal.
LEARN MORE