Pennsylvania pays travel bloggers
Pennsylvania pays bloggers to promote tourism in the state. An early read of the Pennblogs: a few are too upbeat.
by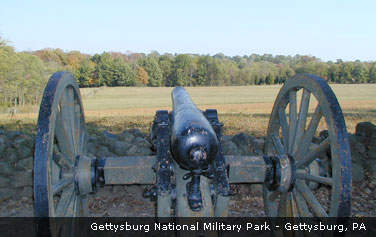 Pennsylvania's paid bloggers are traveling the Keystone State and promoting it. Trouble is, a few of them appear to be relentlessly cheery, like brochures traveling under another name. A dose of tedium, frustration, or fear would make them more believable. As SPR notes, "Something's bound to go wrong in vacationland." For example, cultural bloggers Manisha and Preethi tour the Shadyside district of Pittsburgh. When I lived there in the '90s, I found a large dead bug in a stack of pancakes. I'm sure such things never happen anymore. But if they did, would the bloggers write about it?
To be fair, the bicycle blogger confronts suburban sprawl in his wanderings, and isn't always thrilled.

But, it was more like you're cruising along in the woods, checking out the awesome nature, with the flowers blooming, and some interesting critters when all of the sudden, there's this ribbon of asphalt in the way. You're left wondering "Hey! Who put this road in the middle of my woods?"
And here is the kind of disclaimer we'll be seeing as the PR industry embraces blogs:
Neither the Pennsylvania Tourism Office of the Department of Community and Economic Development nor its interactive agency has verified the accuracy of any of the information supplied by the Roadtrippers. Anyone relying upon or otherwise using this information does so at his/her own risk.
Before it's here, it's on the Bloomberg Terminal.
LEARN MORE