Andrew Beebe
Lesson learned: Grow slowly, conserve cash, treat employees well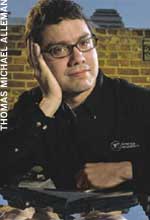 Age: 32
First try: Bigstep.com, a provider of technology services to small businesses
New Venture: Energy Innovations, a solar power company
Where: Pasadena, Calif.
Employees: 22
For Andrew Beebe, the future sits atop the roof of Energy Innovations, his solar power startup. There, hundreds of mirrors track the sun, concentrating its rays toward special photovoltaic cells powering its Pasadena (Calif.) office building. When Energy Innovations' technology becomes available in early 2005, Beebe says it will be twice as effective as competing systems, at two-thirds the cost.
In 1999, Beebe co-founded Bigstep, a San Francisco company that provided e-commerce tools and support to small businesses. In the summer of 2002, believing Bigstep couldn't grow quickly enough on its own, Beebe sold it to Affinity Internet, a Web hosting company.
Now he has come to appreciate slower, steadier growth. After the sale of Bigstep, he went to work as a consultant at Clean Edge, a San Francisco consulting group. One of his clients was Energy Innovations, part of Bill Gross's Idealab incubator. Gross is now CEO and oversees research and development, while Beebe runs the business side. "Every time I wake up and read the newspaper, I can't imagine what would be more pertinent to address than [renewable energy]," he says. Energy Innovations has the same amount of cash -- $6 million -- as Bigstep did at this stage of its growth. But rather than hiring two or three employees a month, as Bigstep did, Energy Innovations hires only as needed. Spending stays in line with product development.
As business manager, Beebe tries to treat his employees with respect. He says employees are paid well and get generous benefits and vacation time. Some 40% of employee option stakes vest after just one year. "I think [employees] appreciate that more than free burritos and poorly coordinated incentives," he says. With tongue in cheek, Beebe says the key to success is "the boring stuff. Building and managing great teams." Put another way, harnessing the energy of your natural resources.
By Amy Cortese
Before it's here, it's on the Bloomberg Terminal.
LEARN MORE