Charles Merrill: Selling Stocks To The Masses
He insisted on salaries for brokers and separation of research and banking
As part of its anniversary celebration, BusinessWeek is presenting a series of weekly profiles for the greatest innovators of the past 75 years. Some made their mark in science or technology; others in management, finance, marketing, or government. In late September, 2004, BusinessWeek will publish a special commemorative issue on Innovation.
After the 1929 stock market crash, mistrust of financial markets soared. Millions of ordinary investors had lost their jobs, fortunes, or both. But as their dreams turned to dust, Charles E. Merrill was just starting to pursue his. Over the next decade he burnished a revolutionary idea: Bring Wall Street to Main Street by democratizing the market. In 1940, he gave his vision shape by creating the brokerage firm now known as Merrill Lynch & Co. (MER ).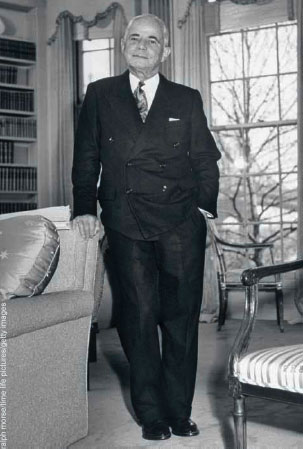 Merrill believed passionately that the middle class should be able to profit from quality stocks. Until then, Wall Street catered to the ultra-rich. A veteran of the bad old pre-Securities & Exchange Commission days, when the stock market was rife with promoters and con artists, he instilled a strong code of ethics at the firm, seeking a level playing field for average investors. He insisted on keeping research honest by separating it from banking and paying brokers a salary rather than commissions alone. One wonders what he would have made of today's mutual-fund and analyst scandals.
Short in stature and bull-like in tenacity, Merrill was an unlikely revolutionary. Called "Good-Time Charlie" by friends with whom he loved to party, the charming Southerner had humble roots. His father, a country doctor, ran a pharmacy where Charlie worked as a boy, stocking shelves and serving customers. After moving to New York in 1909, he took a job at George H. Burr & Co., a small bond-sales firm. He excelled at the job but soon discovered he was often pushing the bonds of companies teetering on bankruptcy. Occasionally, he had to tell customers they'd lost their shirts -- a task he hated.
Merrill left Burr in disgust. Within two years he had started a small partnership with former roommate and soda-fountain-equipment salesman Edmund C. Lynch. They underwrote and sold securities for mass retailers such as grocer Safeway Inc. (SWY ) and McCrory Stores. The firm's motto: "Investigate, then invest." By 1928, Merrill was telling anyone within earshot that stocks were overheated. Many thought he was nuts. But he cashed out of the firm and the market in the spring of 1929, well before the October crash.
By then, he had a controlling interest in Safeway and began running it. He learned to make big profits by selling discounted, high-volume products. The knowhow served him well when he leaped back into the brokerage business in 1940. Merrill was one of the first "wire houses," with branches across the nation linked by telegraph. The firm pumped out "How to Invest" ads and articles. And from gleaming Airstream trailers, it ran free seminars preaching lifetime investing.
When Charlie Merrill died in 1956, Merrill Lynch was the largest brokerage in the U.S., with nearly a half-million clients -- and it's still the biggest. Today, the firm focuses more on affluent clients and earns huge investment-banking revenues.
Other financial giants, such as J. Pierpont Morgan and Warren E. Buffett, loom large over the past century. But Merrill left a unique legacy. Democratization of the stock market -- an idea he conceived and gave form -- was a radical trend that retains its power today. He paved the way for the investor class. In 1940, just 16% of Americans invested in stocks. Now over 50% do -- thanks to the explosion of 401(k) plans, the wide availability of mutual funds, lower trading costs, and accessible research. Thanks, also, to Good Time Charlie.
By Marcia Vickers
Before it's here, it's on the Bloomberg Terminal.
LEARN MORE