ARNOLD SCHWARZENEGGER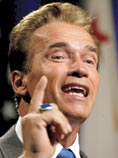 California Gov. Arnold Schwarzenegger terminated a car-tax hike but saw his plan for a spending cap pulverized by the legislature. Instead, the 56-year-old action star settled for smaller cuts in a balanced-budget amendment that goes before voters in March, along with a $15 billion bond measure. Arnold still needs to lop $14 billion from spending.
ANN FUDGE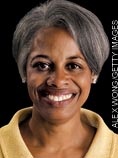 Two years ago, Ann Fudge, 52, left Kraft Foods Inc. (KFT ) to focus on family and philanthropy. In May, she returned to the business world as chairman and CEO of Young & Rubicam Inc. (WPPGY ), just in time to confront seismic changes in the advertising industry. Critics point to her lack of agency experience, but few doubt her marketing prowess. Can she revitalize a business that's still aching from the worst downturn in a decade?
LEE SCOTT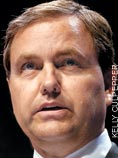 Wal-Mart Stores (WMT ) Inc. is attracting attention not only for its double-digit earnings growth. CEO H. Lee Scott Jr., 54, also faces scrutiny ranging from a sex-discrimination suit to a grand jury probe of illegal-immigrant store cleaners. And a growing economy might hold less upside for the $260 billion mega-merchant than for other retailers, thanks to its still-cautious, lower-income customers.
JOHN EYLER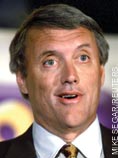 Can John H. Eyler Jr. survive another so-so Christmas? Toys 'R' Us Inc. (TOY ) CEO Eyler, 56, says customers are happier, toys are in stock, borrowings are low -- and he has his board's support. But he has yet to turn in strong profit increases and hasn't found a way to compete with Wal-Mart Stores Inc.
BILL FORD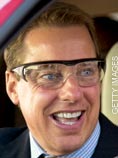 William C. Ford Jr., 46, claims he's got Ford Motor (F )Co. back on track. He now predicts 2003 operating profits will be up 50% from his original forecast. After leaning heavily on cost-cutting, Ford points to a slew of new cars that will soon roll down assembly lines. But much of 2003's earnings strength came from credit operations. And with cutthroat U.S. pricing, a sickly European division, and rising truck competition, it's too early to celebrate. This turnaround is still in the slow lane.
BARRY DILLER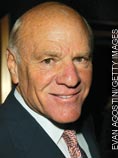 The biggest fight for Barry Diller isn't with competitors but with his partners. The CEO of InterActiveCorp, which owns Expedia and Hotels.com, stole market share from Travelocity and Orbitz. IAC now sells about 5% of U.S. travel. But hotel chains are prodding Expedia for better terms on rooms it resells. Diller, 61, is boosting marketing and pushing into corporate travel. Can he make his properties indispensable to hotels and turn up the heat on airlines?
DICK PARSONS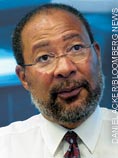 Time Warner (TWX ) Inc. CEO Richard D. Parsons, 55, is doing an admirable job considering he inherited the fallout from one of the worst mergers in history. He elevated former HBO chief Jeffrey Bewkes and former Time Inc. CEO Don Logan as deputies and sold off businesses to whittle down a mountain of debt. But a big challenge will be resolving a federal investigation into accounting practices at America Online Inc. Can he push the media giant out from under its cloud?
CHRISTIE HEFNER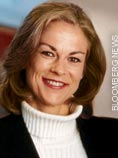 Playboy Enterprises Inc. (PLA ) celebrated its 50th anniversary in 2003 with flesh and fanfare. But Hugh Hefner's empire is flanked by hip, upstart magazines, and racier TV and Internet content. The pressure is on Hef's daughter, CEO Christie Hefner, 51, to pull it out of the red. It helps that her online business is surging.
JAMES MURDOCH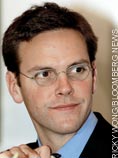 When Rupert Murdoch named his son James to be CEO of British Sky Broadcasting Group PLC (BSY ), he stirred speculation that the 30-year-old had jumped ahead of brother Lachlan as the News Corp. (NWS ) heir apparent. But he also infuriated shareholders of the satellite service, who accused the mogul of nepotism. Can James smooth out the tensions and prove to Dad he's worthy of the throne?
FRANKLIN RAINES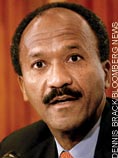 Chairman and CEO Franklin D. Raines made Fannie Mae (FNM ) a highly profitable giant of housing finance. Now Raines, 54, faces an examination of his books by the Office of Federal Housing Enterprise Oversight. Congress will try to move supervision to the Treasury Dept., and the legislation could hurt Fannie's growth. More ominous is a Fed study questioning whether Fannie Mae should get federal subsidies.
DAN CARP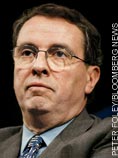 Eastman Kodak Co. (EK ) CEO Daniel A. Carp is moving whole hog into digital products and services to offset plunging film sales. Carp, 55, kicked off a shopping spree by spending $813 million on imaging and printing outfits. But will these deals contribute enough to make a difference?
STAN O'NEAL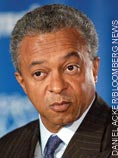 Merrill Lynch & Co. (MER ) CEO Stan O'Neal, 52, earned kudos for being the first to anticipate the painful three-year Wall Street downturn and to downsize appropriately. Now, investors are looking for signs that enough top-notch talent remains to keep the brokerage firm ahead of the pack. A big test: Can O'Neal's team maintain a dealmaking lead when mergers and stock offerings pick up? O'Neal insists the business is in solid shape and ready to expand.
MICHAEL EISNER

Walt Disney Co. (DIS )CEO Michael D. Eisner may spend 2004 fending off charges by former Vice-Chairman Roy E. Disney. Disney, nephew of the founder, intends to press for Eisner's banishment from the Magic Kingdom -- no sure thing, since Disney stock has rebounded sharply. But Eisner, 61, has other problems, including a wobbly ABC (DIS ) network and theme parks. If earnings stumble again, other shareholders might come after Eisner, too.
ERIC SCHMIDT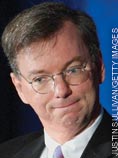 Over two years, Eric E. Schmidt has quintupled the staff at Google Inc., to more than 1,000, as the search engine's business boomed. Analysts think Google could notch $1 billion in 2003 revenues. A successful public offering early in 2004 may embolden venture capitalists and investors, but the required disclosure would finally shine a spotlight into every corner of Google's much-ballyhooed business. It's up to Schmidt, 48, to make sure the investors are not disappointed.
SANJAY KUMAR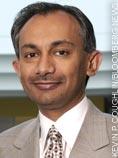 In 2003, Computer Associates International Inc. (CA ) saw steady revenue growth and its first profitable quarter in years under generally accepted accounting principles. But Chairman and CEO Sanjay Kumar, 41, faces ongoing investigations into accounting.
RAYMOND GILMARTIN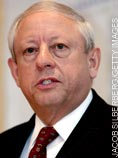 In recent months, Merck & Co. (MRK ) Chairman and CEO Raymond V. Gilmartin had to stop late-stage tests on four drugs, creating a huge gap in his marketing plans. Gilmartin, 62, resisted buying a rival to fill that hole, but he needs to do something fast.
GLENN TILTON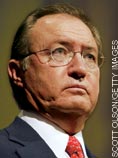 Glenn F. Tilton faces a self-imposed mid-2004 deadline to haul UAL (UALAQ ) Corp. out of bankruptcy. He's close. Chairman and CEO Tilton, 55, won big cuts from United Airlines unions, and his low-fare carrier starts flying in February.
SCOTT McNEALY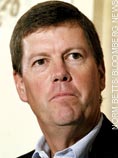 Sun Microsystems Inc. (SUNW ) CEO Scott G. McNealy, 49, suffered 10 straight quarters of sagging revenues and testy relations with Wall Street. He refused to make deep cuts, but now he needs to show results.
Before it's here, it's on the Bloomberg Terminal.
LEARN MORE