Hiring Outlook '03, Part One
Companies are upgrading their workforces and bringing on better people. But they're being very selective. They want the A-players
So much for 2002 being the year of the great hiring thaw. The job climate for managers was even frostier last year than in 2001, which had been a disaster. By November, 2002, the unemployment rate for people who supervise others had risen to 3.1%, vs. 2.8% a year earlier, as businesses continued to lay off executives with a vengeance. Still, managers fared better than the general populace, which by late in the year suffered 6% unemployment.
The job outlook for managers and MBAs isn't looking much more promising in 2003. Some 60% of the executives on the The Business Roundtable, an association of top CEOs who lead a combined workforce of more than 10 million employees, say they expect to eliminate more jobs this year. Only 11% say they'll do any hiring, according to the recent survey. The rest expect to maintain employment at starvation-diet levels.
This assessment from Corporate America may be overly pessimistic, say some headhunters. After all, CEOs are the same bunch who failed to foresee the bust after the 90's boom, and many of them are terrified of burning themselves by inaccurately predicting an upturn. So, even though corporate chiefs are dampening expectations, executive recruiters report that hiring is picking up a little.
"We're not hearing of any big uptick in the first or second quarters," says Brian Lee, chief market strategist of industry-research firm Hunt-Scanlon in Stamford, Conn., "But there are going to be pockets of hiring."
Those areas will include health care, as was the case in 2002. And whatever happens with the U.S. economy, the terrorism threat to the country has spawned demand for new breeds of security experts, government officials, and data-storage specialists, to name a few occupations that suddenly are in vogue.
To get a sense of this year's employment outlook, BusinessWeek Online writer Eric Wahlgren asked a number of career experts to make educated guesses about the 2003 job scene. They say the executives most in demand will be managers with proven track records -- especially those who know how to cut costs or increase revenues. However, it probably won't be a good year for people looking to make career switches.
The executives who do land new jobs, moreover, will probably be expected to work harder and longer, recruiters say, as employers try to stretch their dollars. For example, human resources executives with experience in retaining star employees -- and keeping the rest of the staff happy during trying times -- may enjoy good job prospects this year, employment pros say. Their edited comments follow in Part One of BusinessWeek Online's third annual utterly unscientific career-outlook survey of employment experts. Part Two will be published tomorrow.
Paul Bernard, president of Paul Bernard & Associates, a New York-based executive-coaching firm
Anything connected to national security will be in demand. There are going to be more government as well as private-industry jobs in this area.
From a job-function viewpoint, anything connected to accounting or financial control is going to be sexy. Chief financial officers with accounting backgrounds as opposed to strategic backgrounds will be in demand. Credit analysis is going to be extremely important. Some of my clients who are bankers and don't feel they have to be masters of the universe are moving over to the credit side.
I think that in biotech, jobs connected to bioterrorism will be in demand, as there may be some bioterrorism problems down the road.
And if you're a productivity-improvement specialist -- you can make things run faster, cleaner, cheaper, better -- you're going to be attractive.
Human resources is going to be hot. As companies downsize, they're going to need people who know how to hold onto the best performers and keep a workforce productive and well trained.
Also, the old gig of the executive assistant or assistant to the chairman has been returning. It was unfashionable for awhile, but CEOs today need better gatekeepers -- they've been getting a lot of bad information. A person [in that job] will have to have very good communication and political skills.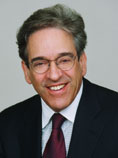 David Parker, founder of executive-search firm D.P. Parker & Associates in Wellesley, Mass.
| | | |
| --- | --- | --- |
| | "We see demand for people with proven records of accomplishment" | |
The employment market continues to be extremely tight, and I don't see any dramatic changes in 2003. However, there seem to be a few areas of improvement. We see demand for people with proven records of accomplishment in new-product development and commercialization as companies attempt to grow organically rather than by acquisition. Businesses are trying to upgrade and modernize their R&D, manufacturing, and marketing organizations, and are becoming more process- and metrics-oriented. Individuals trained in Six Sigma and other quality [enhancement] programs are in demand.
It continues to be extremely difficult to raise capital, both privately and through IPOs, so small venture companies will have limited growth. Yet individuals who have successfully raised money will be sought for CEO and CFO positions by fledgling biotech, energy, telecommunications, and other high-tech companies.
Due to the rising number of highly publicized bankruptcies and improprieties in the financial area, many companies are upgrading their financial functions. Openings for CFOs, controllers, and treasurers require individuals with strong character and ethics, as these positions are being highly scrutinized.
On the technology front, there's continuing activity in alternative energy sources, including solar, fuel cells, natural gas, and hydrogen. Some outfits are increasing research and development in these areas and need individuals with training in chemical engineering, chemistry, and materials engineering.
Many companies have cut back so dramatically that any increase in business could trigger demand for employees in functions that have been decimated, such as human resources and information technology.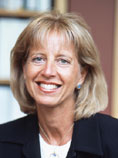 Karin Ash, director of the career-management center at the Johnson School of Management at Cornell University in Ithaca, N.Y.
| | | |
| --- | --- | --- |
| | "Positions MBAs are being offered aren't the kind they came to school for" | |
I don't hear any recruiters saying they're going to have really high volume in hiring in 2003. Some consumer-product companies may be doing O.K. What I hear from recruiters is: "We've got openings. They're going to be few, but we're going to continue to build relationships and bring on people in many areas."
I don't hear a lot of MBAs taking jobs with the CIA or the FBI. I think for a lot of MBAs, the positions that are being offered aren't the kind they came to school for. Every once in a while, I get a call from an investment-management firm. There aren't a lot of them, but it's an area that an investment-banking type of person might take a look at.
I think what students need more than anything is [to have] a truly genuine interest in the job they're going after. Recruiters can differentiate between someone who's truly interested and someone who's doing a good interview. Experience helps. But there are career switchers who are getting jobs because they're proving they're the right person for the job.
Dave Morris, managing partner in the Houston office of executive-search firm Heidrick & Struggles
While we're in an economy that looks O.K. statistically, that hasn't translated into job growth. The issue seems to be a lack of confidence. We don't expect a lot of growth. And if we do see growth, it will likely come in the second half.
The growth industry that a lot of people have identified already is health care. There, the demand for executives has grown consistently. The industry is trying to run itself better and become more competitive.
I'm sitting here in Houston, which might be described as the epicenter of the old economy. We have a huge oil and gas industry, a giant chemical industry, and a lot of manufacturing. Our search activities in these areas were up in 2002. So don't forget the old economy. It hasn't gone away. These are not dot-coms.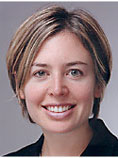 Carrie Mandel, managing director of legal-search firm Major, Hagen & Africa in New York
The hot area for 2003 remains litigation. A junior litigator with excellent academic credentials coming out of a top law firm still has his or her pick of the litter. It's really a good time for top litigators who are at top firms and are less than happy to start thinking about their options.
We're hearing that law firms are continuing to cut people, albeit quietly, due to lack of work. We're seeing some law firms interview people, but they aren't really moving the process along and making the hire.
There's very little by way of transactional and licensing intellectual-property work. It's slow here in New York and really slow in Boston, which used to be a hub for that. But in patent litigation, for people who have technical undergraduate degrees, particularly in electrical engineering, there are still jobs to be had.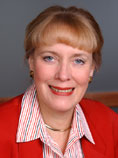 Jo Bennett, a partner at executive search firm Battalia Winston in New York
| | | |
| --- | --- | --- |
| | "We're still looking for demand that will indicate some expansion" | |
We're really starting to see a pickup in hiring now. Part of that is because of the lack of hiring in the early part of 2002. There's a lot of pent-up demand. We're seeing replacement hires for people who have left. There isn't necessarily growth in the number of positions. We're still looking for demand that will indicate some expansion. We're seeing that in industrial outfits and consumer companies. We're not seeing it in financial services or professional services.
But we think the outlook for 2003 is very dependent on how much uncertainty is out there. If we settle the situation with Iraq, I think you will see a lot of corporate budgets loosening up and some positions being created. If we don't work it out, it will be really stagnant for awhile.
I don't think nonprofits, where we do some recruiting for top positions, are going to expand. But they're going to fill some open positions.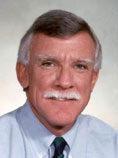 John Worth, interim director of career development at the University of Virginia's Darden Graduate School of Business
Companies are looking more and more at interns returning as full-time hires. Whether it's investment banks, consulting, or general management and marketing, they're looking to hire known commodities. It reflects a desire to be as efficient as possible in hiring.
This is definitely the case in investment banking. It's also true if you want to get into marketing at a large company. You will find a lot more opportunity by doing an internship that could lead to a full-time position.
Industries such as pharmaceuticals, health care, and manufacturing are looking at MBA talent. And companies that offer general-management rotation and leadership-development programs are seeing more interest from MBAs, partly because of the slowdown in consulting and banking.
The number of consulting firms that are hiring is pretty much the same as last year. The big-brand names are still recruiting Darden students. But everyone's hiring is down from a few years ago.
What employers are saying is that they want students to know the company and the industry. You should be able to present a convincing argument for why you should be hired. Students need to articulate how and why their skills can be transferred to banking or consulting if they were doing something different before school.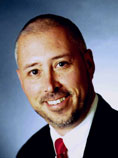 Tom Johnston, founding partner of executive-search firm Management Recruiters International-WorldBridge Partners in Cleveland
| | | |
| --- | --- | --- |
| | "You have to be ready to work 20% longer and 20% harder" | |
Health care is still hot as the population continues to age. There's still a lot of hiring in biotech. And consumer-product companies are looking for people. There are pockets of activity in financial services. We have one client who is looking for 1,500 brokers. This client has realized that market share is available. When you're in a down market, many of your competitors are weaker, so it's an opportunity to take share.
What we're finding is that companies are upgrading their workforces and bringing on better people. But they're being very selective. They want the A-players. They're looking for people who have a sales-revenue orientation. They want someone who has the ability to increase sales or who has substantial experience controlling or reducing overhead.
To get hired these days, a person needs to add significant value to an organization. When you apply this concept, every company in the country is hiring. If your skills aren't where they should be, you should bring them up to date. You have to be ready to work 20% longer and 20% harder than you already do to stand out.
Mark Jaffe, president of executive-search firm Wyatt & Jaffe in Minneapolis
In technology, hiring in data storage continues to languish. I think that telecom hiring is going to continue to flat-line.
I think retail is going to be an important industry in 2003. Retailers want people who know how to create a unique environment, whether it's a Web enterprise or a traditional retail establishment.
Hiring companies this year are going to want people who have done it. As a candidate, you'll want to be able to point to what you did that worked in a company or a culture. It won't be about how you looked in a BusinessWeek magazine article. It's about whether or not you made a difference.
This year in all industries, the focus will be on creating "intimacy" in relationships, whether it's with suppliers, business customers, or consumer customers. The key is building relationships that have staying power. It's no longer about just building a brand.
Our firm had a record year in 2002. We surpassed what we did in 1999. We placed a chief financial officer at Gateway Computer. We have a current search for a senior vice-president of human resources for a $5 billion company. Finding that elite one-half of 1% in HR who really know how to manage dynamic change in a large organization is very challenging. We're also searching for a president of a $2.5 billion retailer.
Before it's here, it's on the Bloomberg Terminal.
LEARN MORE