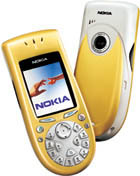 Will price-sensitive American consumers take to cell phones with built-in digital cameras, a runaway hit in Asia? The U.S. just got its first, a $400 Sanyo phone from Sprint, and models from NOKIA and Sony Ericsson will follow early next year. Carriers want to bill their customers a few bucks per megabyte for sending photos and data, but Sprint has already backed off and charges a flat $10 monthly fee.


Toyota invented its new Scion brand to sell wild cars to Gen Y drivers who won't consider buying what their parents buy. The SCION BBX, along with a second model, will arrive in California dealers' showrooms in June, and in 2004 for the rest of the country. But can a company as staid as Toyota come up with enough wacko models to keep Scion alive?


Microsoft's Tablet PC version of Windows is undeniably a cool idea, although the company's first run at it has lots of rough edges. Nevertheless, the software, which uses a stylus or pen and handwriting recognition technology, is spurring some badly needed innovation in the design of laptops, tablets, slates, and hybrids by such companies as Hewlett-Packard, Fujitsu, Toshiba, and ACER.


Late to the SUV party, the jointly developed, similar-looking sport wagons from Volkswagen and Porsche could raise the bar for "sport" in sport-utility vehicle. Porsche's Cayenne will come first, offering up to 450 horsepower, good for 165 mph. The Volkswagen TOUAREG, named after a nomadic Sahara tribe, will follow in June. It will be tamer but still quick and agile. And at $37,000, it will cost $20,000 less. Buyers will vote: prestige or price.
Before it's here, it's on the Bloomberg Terminal.
LEARN MORE