Office Politics, and the Politics of Offices
I didn't want to be painted into a corner -- an office, actually -- by the CEO. How to stay in my humble work cube without giving offense?
By Scott Kucirek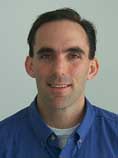 With a new CEO come changes -- some big, some small, and recent memo inquiring whether senior execs would like to trade their cubicles for offices is a good example. This may not seem like a big deal, but I think it's a good example of the dilemmas a founder faces when no longer calling all the shots.
I figured something was up early in the week, when some of the other VPs were spending time looking at conference rooms and talking about which they preferred. This piqued my interest. When I inquired what was going on, a vice-president responded by asking if I had received the e-mail from Eric Danziger, our new CEO, about office space being available to those senior execs who were interested.
CUBIST PHILOSOPHY.
  From the time I started the company, I've sat in a cubicle out on the floor with the rest of the employees. In fact, I have moved to a different cubicle every six months or so in order to work with all the different departments. I found that being part of the team helps me to better understand how our people feel about things.
I also enjoyed it because I like working in a fast-paced environment, surrounded by people and constant chatter: It's surprising how many things you pick up just by typing at your computer and listening to what's going on around you. Folks also say they like me being around. It makes them feel more connected to the decision-making process.
CUBICLES HAVE EARS.
  That said, I am also aware that being close to other workers can be a problem. My job often requires work on sensitive documents, as well as involving private conversations. Almost all of the time, I plan ahead and go to a conference room for the privacy I need. But every so often, that just isn't possible -- and that is when the folks in nearby cubicles find themselves in an awkward position. Even the most honest, well-intentioned people can't help overhearing interesting information when it comes booming over the cube wall.
I was in a bit of a quandary. What to do?
If I took an office, would it look like I had abandoned my very well-known position about staying connected with the people who make up the company? Also, as the executive vice-president of people and culture, I was worried about what sort of signal such a move would send.
On the other hand, all the other VPs had decided to take offices. If I were the only one not to take one, would that come off as a silent protest against the new CEO and his policies? I want to make sure that everyone knows I'm 100% committed to Eric and his ideas for moving the company forward.
OUT IN THE OPEN.
  After a brief discussion with Eric and the people in my department, I went home, talked with my wife, and tossed and turned that night as I grappled with my decision. (I know, I know -- we should all be so lucky to lose sleep over such a trivial matter!). As I weighed the pros and cons of this seemingly innocent decision, it struck me that the question represented a whole lot more.
By the morning, I my mind was made up.
I would stay put. I had no desire to hole up in an office, and I figured that I should remain true to my beliefs. I talked with Eric about it, especially my concerns about how my actions might be perceived. True to form, he supported me 100%.
Now I'm in my cubicle, watching the other VPs struggle to set up their offices. I couldn't be happier. See you in two weeks.
Scott Kucirek is co-founder and executive vice-president of people and culture of zipRealty.com, an online real estate brokerage. The company's Internet site and online real estate agents let people complete the entire purchase or sale of a house via the Web. The company's Web site is zipRealty.com, and you can e-mail Scott at Scott@zipRealty.com
Before it's here, it's on the Bloomberg Terminal.
LEARN MORE