How Not to Hire a New Agent
At zipRealty, we have established hiring guidelines and procedures. What good are they if they're not followed?
By Scott Kucirek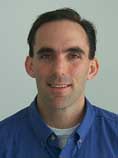 Recently we went through a strange experience that illustrates how, even with a well-run recruitment program, communication breakdowns can cause tremendous problems. This story concerns an agent we hired and how things didn't work out, leading to a few headaches and culminating in the agent leaving just one week after completing training.
As I've said in earlier columns, we've been on a big hiring push for new real estate agents -- and we've had some successes. It is not unusual for us to interview 10 or more agents in a week from around the country in our search for people who would be a good fit for the company.
MR. RIGHT.
  A couple of months ago, we engaged in one of these introductory conversations with an agent, Mr. Smith (not the person's real name). Smith was experienced, had been following our company, zipRealty, and was interested in learning more.
We have a spelled-out and scripted interview process that involves a minimum of three discussions with different members of the company, a personality-profile test, and a role-play phone call. Our intention is to gather as much information as possible about a candidate before we make an offer. Smith flew through the process in a couple of days. The only unusual aspect was that both sides were rushing so that Mr. Smith could make a training class that was starting early the next week.
The class was scheduled for the following Tuesday, and the management team agreed we should make an offer over the weekend. Although Smith knew the time between the offer and the beginning of training was tight, he decided to accept. At the time of the offer, we asked him to sign and return our offer letter and background-check paperwork by Monday so we could get him started properly on Tuesday. In all the rush, the forms weren't returned, but Smith was still booked to board a flight on Tuesday morning.
PAPERWORK PROBLEM.
  He arrived as scheduled and started introduction training at zipUniversity with five other agents. After the first day, we still didn't have the background-check information or the signed letter responding to our job offer, but we assumed there were no problems since Smith was participating and excited about the curriculum.
Two days later, we still didn't have the forms and, when asked about them, he requested more time to clarify some administrative issues. The human-resources manager was starting to get seriously concerned, but unfortunately, I wasn't listening. Friday came, the class graduated, and there was a well-attended happy-hour celebration. It appeared to me that everything had worked out.
However, come Monday when Smith was supposed to handle a couple of appointments, nobody could get hold of him. Then the vice-president for sales received a strange message indicating that Smith was considering ending his employment. In addition, the HR manager informed me that, although some of the employment paperwork was completed, the offer letter and background check never did get signed. A little late maybe, but piecing it all together, I then realized that we had a problem on our hands.
FAILURE TO COMMUNICATE.
 After Smith's manager and the sales VP attempted to get in touch with him, Smith sent a brief e-mail indicating that he would prefer not to work with the company. This started a wave of additional paperwork as the HR manager scrambled to unwind all the processes -- pay deposits, insurance, benefits, etc. -- that had been started the week before. Everyone agreed that the hiring and training process had not worked as planned, and a quick discussion began to get at the root problems.
Ultimately it came down to two classics:
--The entire recruiting team was not communicating well, which meant that nobody felt comfortable enough to wave a red flag earlier in the process.
--In my rush to make sure we had a larger class, we breezed through checks and balances that the team had established to make sure that new people starting with the company meet our criteria. Checks and balances only work if they're followed.
The only silver lining of this entire affair was that Smith ended the process before he could interact with clients. We also learned a relatively inexpensive lesson about our hiring process -- and received a pointed reminder to follow our own rules in future. These changes should reduce our headaches and keep us on track with our future recruiting. See you in two weeks.
Scott Kucirek is president and co-founder of zipRealty.com, an online real estate brokerage. The company's Internet site and online real estate agents let people complete the entire purchase or sale of a house via the Web. The company's Web site is www.zipRealty.com, and you can E-mail Scott at Scott@zipRealty.com.
Before it's here, it's on the Bloomberg Terminal.
LEARN MORE