Commentary: A Year They'd Like to Forget
By Stanley Reed
The past 12 months have been the nastiest in a decade or more for people in business. That is just as true for Europeans as it is for those across the pond, even though Europe's economic downturn may not be as advanced. European tech startups, for instance, have proven even more ephemeral than their American counterparts, and their founders are just as far out of favor. Chiefs of more traditional companies, too, have come under barrages of verbal tomatoes.
With the economic climate in powerdive, it should come as no surprise that some of those BusinessWeek dubbed Stars last year have already crashed. Each one's tale is different, but there are some common themes. The most prevalent is the bitter ending--or is it just a pause?--of the romance with any business associated with technology. Then there's the ill-advised or bungled merger. That has proven an all-too-frequent trap for CEOs who were pressed by bankers and even shareholders to do deal after deal in merger-crazy 1999 and 2000.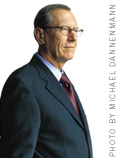 You need to look no further than the larger-than-life figure of DaimlerChrysler (DCX ) CEO Jurgen Schrempp to find a corporate boss who has been badly singed by a merger's backfire. When he bagged Chrysler in 1998, Schrempp was hailed as a visionary not only in the auto industry but among European corporate chieftains. Unfortunately, Schrempp and his advisers at Goldman Sachs & Co. (GS ) didn't do enough tire-kicking. They bought a company with far bigger problems than they anticipated. Shareholders, who have lost billions, are demanding a quick turnaround--or Schrempp's head.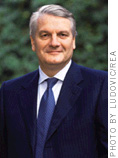 Things haven't turned quite so sour for Daniel Bernard. But the low-key chief of Carrefour (CRERF ), the world's No. 2 discounter after Wal-Mart Stores Inc. (WMT ), forgot retailing's Rule No. 1: Know your customer. In 1999, Bernard engineered a merger with French chain Promodes that made Carrefour look unbeatable. Instead, Bernard turned off longtime Promodes customers by remodeling the stores and changing familiar product lines. Result: Carrefour's share in its core French market dropped from 18.1% to 17.4%. And the stock price is off nearly 30% from its post-merger high in 1999. Bernard is repairing the damage, but it has been a year he would like to forget.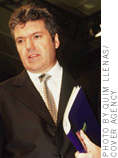 The same is probably true for Juan Villalonga, the former CEO of Spanish phone giant Telefonica (TEF ). Villalonga's buying binge in Europe and Latin America created a telco star, but also has saddled his company with a potpourri of media properties, most of them money-losers. But it was the flamboyant CEO's fat options package and his dalliance with a Mexican beauty queen and heiress, soon to be his wife, that finally ended his wild reign. Prime Minister Jose Maria Aznar and other key shareholders were not amused. When Aznar hinted that he might use the Spanish government's golden share and his sway over the board to boot the wheeler-dealer out, Villalonga quit. There was a silver lining for Villalonga: He escaped with $16 million in options and severance.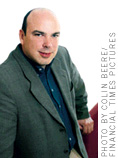 Other European Internet avatars are still around, trying to clean up their messes. Last year, Mike Lynch, CEO of Autonomy (AUTN ), the British Net software developer, was hailed as Britain's first Net billionaire. Now, the stock has fallen 88% from its high, and Lynch, who held onto his shares, has taken a huge hit. The value of his 18.1% stake fell from about $1.5 billion, to $170 million. To his credit, he is hanging in there. A scholarly type, Lynch never seemed to be in business for the money anyway.
HALF-MAST. Of course, he can take comfort in the fact that it's hard to find a European tech-startup chief who hasn't been hurt. One of the brassiest of the breed was Karl Matthaus Schmidt, 32, founder of Nuremberg online broker ConSors. Supreme in his confidence that he would eat the big banks' lunch, he hoisted black flags in mourning for the banks to mark his initial public offering two years ago. Now that Germany's once lively Neuer Markt has become a junkyard where few investors want to venture, ConSors is in the red, with losses of $13.7 million in the first quarter of this year. He would be looking for a sugar daddy if he didn't already have one: His father runs ConSors' Nuremberg-based parent, SchmidtBank.
Schmidt is not the only one in tech hell. Many upstart telecom entrepreneurs have ended up there, too. One of the best and brightest was Stefan Krook of Sweden's GlocalNET. A year ago, at age 27, he was a charter member of Stockholm's tech brat pack, sticking it to ex-state telecom giant Telia. But Telia is getting its revenge. With GlocalNET's stock down 90%, Krook is scrounging for cash to keep his dream alive.
While the tech sector is the best place to look for wrecked dreams, it's not the only one. Ernest-Antoine Seilliere, chief of France's employers' association, known as MEDEF, is a humbled guy these days. He thought he saw a window to lead key reforms of France's labor and welfare systems, and business leaders cheered him on. But some employers distanced themselves when he demanded action on politically sensitive pension reforms. Seilliere is keeping up a brave front, but he has found that politics is a rough game--especially for amateurs.
SHIFTING WINDS. It's tough for pros, too. Last year, Angela Merkel, chief of Germany's Christian Democratic Union, seemed destined for stateswomanly greatness. But now, the odds have lengthened against her ever becoming Chancellor. She hasn't had much success in pulling the party out of its funk since the money scandal emerged that has besmirched the legacy of former Chancellor Helmut Kohl. The betting now is that she will eventually lose out to Bavarian premier Edmund Stoiber.
Of course, Stoiber is unlikely to make much of a splash against Chancellor Gerhard Schroder's Democratic Socialists in 2002. Like Britain's once-dominant Tories, the CDU appears doomed to spend years in the political wilderness. In politics, as well as business, today's stars can often be tomorrow's fallen.
Reed covers European business from London.
Before it's here, it's on the Bloomberg Terminal.
LEARN MORE