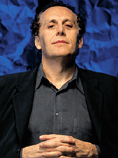 Richard E. Belluzzo, Microsoft Corp.

POSITION: President and COO
CONTRIBUTION: He reversed the fortunes of Microsoft's consumer Web business, making MSN the second-most popular family of Web sites on the Net after five years of fits and starts.
CHALLENGE: Building a new Web business by adding subscription services like stock trading alerts through Microsoft's .Net technologies.
Richard E. Belluzzo wasn't the obvious choice to run Microsoft Corp.'s Web business before he took the helm nearly two years ago. After all, he cut his teeth as a hardware guy running Hewlett-Packard Co.'s printer and computer businesses. To some on Wall Street, Belluzzo was an old tech fuddy-duddy in a world of new tech wunderkinder. No more. As the dot-com bubble burst and former hotshot Web portals such as Lycos (LCOS ) and Excite@Home (ATHM ) lost steam, Belluzzo, 47, spearheaded the turnaround that elevated Microsoft's MSN to the second most popular portal, with 50 million visitors last month to Yahoo's 56 million. On Valentine's Day, Microsoft promoted Belluzzo to president and chief operating officer. His efforts helped put Microsoft (MSFT ) on our e.biz 25 list for the first time.
If you think his first act was odds-defying, just wait for his encore. Belluzzo is leading the charge as Microsoft seeks to become a major toll collector on the Web. If he succeeds, Microsoft could become as dominant on the Internet as it is in the PC world. Belluzzo's task is to gin up a subscription business for Microsoft's Web services. Central to his effort is HailStorm, a service that will let companies shoot messages to customers' PCs, handhelds, cell phones, or pagers if their flight is late, their credit is overdrawn, or a product they've ordered has been shipped. When Microsoft rolls out the service next year, it plans to charge consumers a few dollars a month. "It's the best opportunity we've ever had to be a major player on the Internet," Belluzzo says.
That's just one piece of Microsoft's broad Web services strategy, dubbed .Net. Launched a year ago, .Net is a sweeping set of technologies that will let unrelated Web sites talk to one another and to programs on PCs. With one click, the user can trigger a cascade of actions without having to open new programs or visit new Web sites. For example, in one step, investors could transfer money from their bank account to their brokerage and buy a stock and have it automatically updated in their personal finance software records.
The goal is nothing short of reinventing how people use the Web. Microsoft Chairman William H. Gates III says this will switch the Internet "from a hub-and-spoke design into a true Web of interacting services that are tailored to the exact needs of you or your business."
Belluzzo, a hard worker who grew up in a blue-collar family, deserves much of the credit for getting MSN on the right track. When he arrived at MSN in 1999, he focused a scattered organization on the most important things that people do on the Web: getting online, finding what they want, and communicating with one another. Since then, MSN.com vaulted past all but Yahoo.com (YHOO ) as the most visited portal in the U.S. MSN's free e-mail service Hotmail is closing in on its 100 millionth account, making it the largest free e-mail service. MSN Messenger Service has 29.5 million users worldwide, edging out each of America Online's two messenger services. And, now with 5 million customers, MSN trails only AOL in online access customers.
That work is one of the cornerstones of .Net. And the new technology is starting to win converts. Online auctioneer eBay Inc. (EBAY ), for instance, is building a HailStorm system to notify customers via instant messages when their bid has been trumped. "Microsoft makes it easy," explains Gil Penchina, eBay's senior director of business development.
Competitors already are crying foul. Microsoft plans to build links to HailStorm from its Windows operating system, which is included on more than 90% of all PCs sold. It's an advantage that no other company has. "They want to control things," says Sun Microsystems Chief Scientist Bill Joy. Still, that monopoly didn't guarantee victory for Microsoft when it bundled access to its proprietary online service, The Microsoft Network, into Windows. Launched in 1995, the service tried to compete head-to-head with AOL (AOL ) but was thoroughly trounced. Belluzzo points out that competitors bring their own advantages. AOL, he says, benefits from having billing relationships with 29 million subscribers.
With a plan in hand and plenty of competition, Belluzzo is raring to go. He, Gates, and CEO Steven A. Ballmer will bake .Net into every Microsoft product and work hard to get developers and business partners to buy into the new strategy. The hardware veteran is betting that software will reign supreme in the next phase of the Internet. And that's a battle Microsoft thinks it can win. "We're changing the rules," Belluzzo says. Ain't nothing fuddy-duddy about that.
Before it's here, it's on the Bloomberg Terminal.
LEARN MORE