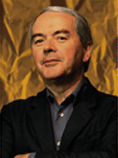 Altra Energy Technologies Inc.

POSITION: Chairman and CEO
CONTRIBUTION: He created the first profitable independent online marketplace. More than 240 companies use Altra's online services to buy, sell, and distribute energy.
CHALLENGE: To overcome skepticism about e-marketplaces, he must sign up scads of new customers and maintain profitability.
In the annals of e-commerce, few ideas were more overhyped and disappointing than online marketplaces. That makes Paul Bourke's achievement all the more impressive. As CEO of Houston-based Altra Energy Technologies Inc., the 55-year-old Bourke has overseen the creation of the first profitable independent e-marketplace.
Altra provides a place to sell and buy natural gas, fuels, and electricity. In the first quarter, the privately held Altra oversaw $8 billion in deals, taking a cut of each. Bourke aims for 2001 revenues of $65 million and $100 million by 2002.
With about 10 energy e-marketplaces vying for customers, the business of buying and selling energy on the Net will probably get more cutthroat. But with the steady hand of Bourke, formerly president of financial transactions processor BYSIS Group, it's a good bet that Altra will be the one wielding the knife.
Before it's here, it's on the Bloomberg Terminal.
LEARN MORE