Online Extra: The Up and Comers
Robert Bernstock
CEO, Atlas Commerce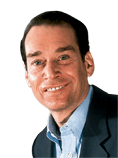 After climbing the corporate ladder at Campbell Soup and Vlasic Foods International over the last 15 years, Robert Bernstock has headed back to the garage, so to speak. Bernstock, 50, CEO of Atlas Commerce, is trying to turn the small, three-year-old Malvern (Penn.) startup into the leading maker of private e-marketplace software that helps companies buy, make, and sell goods online. It's a humongous opportunity, since nearly every company needs this type of technology to transfer its business to the Net.
Right now, Atlas has only 15 customers, and it competes against software goliaths like Oracle, SAP, and i2 Technologies. But analysts say Atlas has the technology edge. That's generating a lot of attention and has helped the upstart land blue-chip customers such as Walmart and Hewlett-Packard. Now it's up to Bernstock to transform the buzz into a bottom-line payoff.
Matt Diamond
CEO, Alloy Online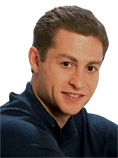 Matt Diamond still has nightmares about the metal racks from Home Depot. In 1996, rows of them lined the walls of the Boston headquarters of his startup, Alloy Online, a content and commerce site catering to the Generation Y crowd. Boxes of unsold jackets and shirts filled the racks, damning evidence that Alloy's execs had misgauged demand that first year of business.
The experience taught Diamond what's now the golden rule of his business: test everything. "We were guessing," says the 32-year-old Canton (Ohio) native. "In our business you don't have to do that because the Net is all about direct marketing."
Sticking to that mantra has made Alloy an oddity: a successful dot-com. Analysts expect the New York-based company to be profitable this year, as revenues increase 59%, to $145 million.
Diamond used mail-order catalogs to reach out to customers and bring them to the Web site, and now sends out 40 million copies a year. Once people are online, Diamond solicits direct feedback on everything froom what clothes are cool to what actor is hot. That way he stays on top of the tastes of a fickle audience of 13- to 19-year-olds. Now, he has added magazine companions to his family of three Web sites, and he's publishing books and doing market research. If he keeps this up, he'll become the Martha Stewart of the t-shirt and cell-phone set.
Tomoko Namba
President, DeNA Co.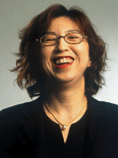 Tomoko Namba has a hassle-free way for Japanese consumers to make an environment-friendly buck. Her site, Oikura.co.jp, lets people auction their appliances, furniture, and other clutter to 2,600 second-hand shops. You pick the best bid, and the winner hauls it away. It's a painless online garage sale that's helping Japan deal with its huge trash mess. She's turning the retail experience on its head by getting companies to bid for consumers's goods, rather than visa versa.
The site just opened for business in February, and is now free for consumers and businesses. But in August, Namba, 38, president of DeNA Co., the parent company, will charge recycle businesses an average of $160 a month, depending on which categories of goods they purchase.
Namba expects to generate one-third of DeNA's revenue from this business by next year. The former McKinsey consultant and Harvard MBA has already tasted success in the Japanese e-auction market with her Bidders site, Japan's third-largest auction site, which she runs on behalf of 13 portals, including Sony's. Her early successes show that in the online auction business, the winning strategy may be giving consumers the upper hand.
David Oros
CEO, Aether Systems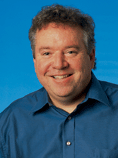 What telecom meltdown? For David Oros, the founder and CEO of Aether Systems Inc., the economic slowdown is driving demand for just the kind of wireless products and services his five-year-old company provides. Aether makes software that lets companies use mobile phones and handheld computers to boost their productivity. It's fast becoming the standard in wireless applications for financial services, with 20 investment-firm customers including Charles Schwab, Merrill Lynch, and e*Trade.
Aether's software zings financial analysts up-to-the-minute news about companies they follow -- no matter where they are. Now, Oros is targeting transportation and health care. "We focus on people who absolutely need information," he says. Fortunately for Oros, that's just about everybody.
Paul S. Pappajohn
President, J.C. Penney E-Commerce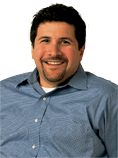 Few would expect a troubled, Old Economy department-store retailer like J.C. Penney Co. to be a trendsetter on the Internet. But that's exactly what Paul S. Pappajohn, 35, has accomplished in his 18 months as president of J.C. Penney E-Commerce. Leveraging the brand awareness of the nation's fifth-largest retailer, and the assets and infrastructure of the largest catalog sales outfit in the Western hemisphere, Pappajohn is driving sales at JCPenney.com.
Through a concept called "3-Tailing," Pappajohn taps synergies between the company's three distribution channels, with the Web site piggybacking on the catalog operation's fulfillment and customer-service capabilities. "Our integrated multichannel strategy is proving to be successful. We've been able to leverage what others have had to build from scratch," Pappajohn says.
JCPenney.com sales have zoomed from $15 million in 1998 to $294 million in 2000. And, Pappajohn, a Yale graduate and former vice-president for development and e-commerce for WashingtonPost.Newsweek Interactive, expects the site to be profitable this year on sales of $400 million. Not a bad trend line.
Silvio Scaglia
Founder, e.Biscom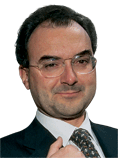 Italian entrepreneur Silvio Scaglia couldn't have timed it better. At the peak of Internet euphoria last March, he raised $1.5 billion for an ambitious broadband startup called e.Biscom. His goal: to transform Internet-laggard Italy into a global pioneer in broadband services. One year later, Milan-based e.Biscom boasts $38 million in revenues, 1,200 kilometers of network, and is a leader in commercializing fiber-to-the home technology.
While the bulk of revenues come from corporate customers, Scaglia, 42, is also providing service to more than 5,000 residential customers. e.Biscom's fiber connection permits high speeds in both directions --enabling a new generation of interactive Internet video services. A $50 flat monthly fee includes free long-distance telephone calls and an always-on Internet connection.
The challenge now is to turn a profit before e.Biscom's $1.1 billion in cash reserves are depleted. The company lost $94 million last year and plans to spend $300 million this year to expand its network, with breakeven forecast for 2002. Scaglia and a handful of co-investors still own 88% of e.Biscom, so if the company succeeds, he'll get a big bite of the biscotti.
Munjal M. Shah
CEO, Andale Inc.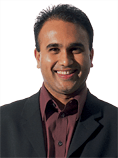 When Munjal M. Shah launched Andale Inc. in November, 1999, he dared -- horrors! -- to charge his customers real money. But the strategy has paid off for the Mountain View (Calif.) company, which provides services that help small businesses quickly list and track auctions they hold on sites such as eBay. Andale has left most rivals in the dust by capturing some 900,000 customers, who pay a 3% fee on their take from each finished auction.
"The days of charity Internet companies are over," says Shah, Andale's CEO, a 27-year-old former e-commerce manager at Baan and IBM who knew he wanted to be an entrepreneur as a child growing up in Silicon Valley. Andale's streamlining of the auction process has helped to kick off an online renaissance of small businesses, many of which couldn't afford to run businesses in the physical world. Next up: a new product to help these businesses create their own independent Web storefronts.
Judith A. Sprieser
CEO, Transora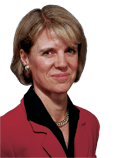 While many of the venture-capital-backed B2B exchanges have tanked, industry-based e-marketplaces are now taking their turn at bat. At the top of the order is Judith A. Sprieser, the former Sara Lee Corp. exec who's now CEO of Transora, the giant consumer products exchange. It's backed by Coca-Cola, Procter & Gamble, and 50-plus other packaged-goods makers who collectively pull in about half a trillion in annual revenue. Numbers like that put Sprieser, 47, at the helm of perhaps the most-watched public exchange in the B2B world.
Transora, based in Chicago, began offering simple auctions for participants late last year and is now expanding into order-management and logistics services. Sprieser's main competition: Many companies are setting up their own electronic links between themselves and their suppliers. Her challenge is to attract enough industry participants to make it a real ball game.
Nicholas Tanzi
President, Metromedia Fiber Network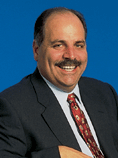 Communications networks in the U.S. are part Corvette and part horse and buggy. Internet traffic goes screaming over the broadband superhighway that has been built across the nation, and when it hits a metro area, it gets shoved onto the equivalent of a one-lane, cobblestone lane. That's why Nicholas Tanzi, president of Metromedia Fiber Network in White Plains, N.Y., is pouring $1 billion this year into new fiber-optic lines throughout metro areas in the U. S. and Europe.
"Cities are the source and destination for every transaction, and cities have been the last place for innovation," says Tanzi. By 2004, MFN will have spent as much as $4 billion to build networks in 51 cities in the U. S. and 16 in Europe. Fire up the Vette.
Tarun Tejpal
Editor-in-Chief, Tehelka.com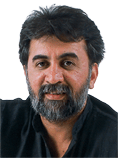 The Internet has thousands of news sites, but none demonstrates more profoundly how the Web can amplify the work of an enterprising few than tiny Telhelka.com. Under the leadership of Editor-in-Chief Tarun Tejpal, the New Delhi-based portal is busy sawing away at some of the termite-infested pillars of Indian society. Last year, Tehelka used spy cameras and recorders to expose match-fixing in cricket, rocking the entire cricket world. This March, Tehelka exposed corruption in India's defense deals. It almost brought down the government, and at the peak, up to 3 million visitors were coming to the site every day.
Tehelka isn't much of a business yet. Banner ads bring in just $8,000 a month. But now Tejpal is hiring MBA-types to come up with a profit plan. "We only know how to be good journalists," he says. For now, that's plenty good enough.
Before it's here, it's on the Bloomberg Terminal.
LEARN MORE