Tough Goodbyes
For ZipRealty to meet its profitability goal, it meant the staff had to be cut. Here's how it went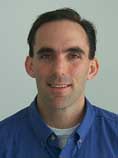 Two weeks ago, zipRealty faced one of its most difficult challenges -- reducing the size of the company. In the last 18 months, we had moved far along in developing our Web site, creating tools for our real estate agents, acquiring customers, and forming of strategic partnerships. The only area left that needed full attention was recruitment of new agents.
After seeing a massive influx of both buyers and sellers, the management team was gearing up to hire and train an additional 100 Realtors -- and with them, really increase revenues. However, another change also needed to take place. With most of the large projects fully developed or well under way, it became evident that going forward, the company could get by with a smaller development and support staff. Reducing this staff would also help slice company expenses and get us in line to reach profitability by yearend.
Thus, after drawing up a plan to achieve these goals and reflect how far the company had come in developing our technology, we made the choice to reduce the size of our nonsales staff. It wasn't an easy decision to make or implement. Here are some lessons I take away from how our team pulled through it, achieving our goals and moving on with as little damage as possible.
AVOIDING VOIDS.
 After the zipRealty board signed off on the plan, my partner Juan Mini and I met with the executive team to discuss specifics. They had helped craft the top-level plan reflecting our goals, but now the devil was in the details. Many HR issues surround a reduction in staff, and we wanted to make sure we were in compliance with all labor regulations. In addition, we needed to make sure there were no mistakes in who was being asked to leave. We didn't want to create any voids in skills that would cause us to turn around and hire for a similar position.
Unfortunately these things take time -- a minimum of a few days to do well -- and during this period our employees started figuring out that a major change was coming. We got caught in a tough situation, ensuring that all plans were well thought out, but working fast to keep rumors from creating a panic among the employees. With all the final details completed in a tight five days, we were ready to go.
The day to let people know started with senior management gathering briefly to identify and solve any last-minute problems. We had a very tight schedule of meetings to ensure that everyone in the company was able to meet in small groups with their vice-president, director, and Juan and myself. The first groups addressed were those we were asking to leave. These were difficult conversations because the people were very dedicated members of the company and believed in what we were doing. We wanted to take time enough to make sure we answered all their questions.
HELP WITH NEXT STEPS.
  The things that helped us through these meetings were treating people with respect and dignity, and outlining the business decisions that led to making the move. In addition, we provided a severance package that included additional pay, vesting of company shares, and creation of a resource center in the company where people could come in and use computers, printers, and phones while look for a new position. We also stressed that they were welcome to come by anytime and that if any new openings came up, we would call to see if they were still interested. These meetings went better than expected -- most employees seemed to understand.
After talking with those being asked to leave, we then had to meet with the remaining people in the company and outline what was happening. Not surprisingly, word had gotten out, and we wanted to give make sure everyone got the straight story about the status of the business from us directly. This was the team that was being asked to carry the company forward, so we wanted to make sure they understood the moves and felt comfortable with the company's new direction. We took the time with these groups to run through what was expected going forward (namely profitability) and to answer any questions. These meetings also went well.
During all this time, we received a barrage of calls from the press. There seems to be some morbid fascination with any hint of a reduction in workforce. Reporters who hadn't talked to me in months were now leaving two or three messages on my phone. The key here is to get your story out. To build a long-term relationship with the industry press, you need to be open when there is bad news as well as good news.
LAST PARTY.
  Luckily we're also in the midst of a big Realtor hiring push, so discussions with reporters allowed me to get out our hiring message in addition to the reductions. The stories that ran in the next few days were well balanced and a testimony to being open with the press.
Finally, at the end of the day, a bunch of staffers decided to get together at a local restaurant and relieve some stress. It seemed to help, and people who were leaving the company got a chance to talk with everyone and discuss his or her feelings about what happened.
Now, after two weeks, I've been pleasantly surprised at the outcome. Many who were asked to leave the company have come in to use the resource center and are still big supporters of what we're doing. The employees who are left are now settled into some of their new roles, and the company keeps selling homes at a record pace.
Although moves like this aren't easy, I'm glad we had spent and continue to spend so much time building a great culture. You never know how much these things make a difference until you're faced with a challenge like reducing the number of employees. I am happy to report that our previous efforts were one of the keys of successfully managing this transition. See you in two weeks.
Before it's here, it's on the Bloomberg Terminal.
LEARN MORE