Talk Is Cheap, So Use It to Your Advantage
Establishing efficient lines of communication within a business isn't just important, it's vital
By Scott Kucirek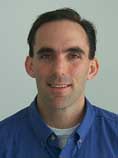 We all know about the three L's of real estate -- location, location, location -- but not many people talk about the three C's -- communication, communication, communication. While good companies work continually to improve communication, struggling ones usually don't address the issue. At the end of November, our senior management team studied feedback from an employee survey -- the second we've done since launching ZipRealty.com in August, 1999. The message: We definitely needed to improve communication inside the company.
Once we set out to investigate the root causes of some of our communication problems, we -- the senior management team -- discovered our own shortcomings and realized that they had seeped into the rest of the company. To stem this tide, we senior managers decided to try some new routines, hoping that any gains would be reflected at all levels of the company. What follows are a few of the strategies we employed, and their effects after three months.
KEEP IT SHORT.
  One of the first issues to arise was the feeling among vice-presidents that there was a lack of communication regarding daily activities. While the senior team had been meeting weekly on Monday mornings, it was obvious this single session was insufficient to solve the many issues that came up during the week. Our vice-president for technology suggested a daily 15-minute standup meeting, an innovation he had seen work at one of his previous jobs. The idea was to gather for a quick snapshot of any pressing issues, a heads-up that would alert us to potential conflicts.
So we gave it a try. The benefits were immediate.
The team's cohesion began to improve in just a couple of weeks. The only negative was that it proved very hard to hold the meetings to 15 minutes. After about a month, we made the mistake of letting them turn into one- or two-hour impromptu policy sessions. Now the strict time limit has been reinstated, as have the guidelines limiting the topics under discussion. Both these moves restored the meetings' effectiveness, and they have helped us become more unified and informed.
Another troublesome issue was that, in our new and large building, it was sometimes difficult to find the person you needed. First, you would call an extension and get voice-mail. Then, if you really needed to find that special someone, it was a 10-minute hunt that took you through the entire office and its 17 conference rooms. Often, it required more time to find the person than the issue merited.
WASTED TIME.
  At first, we were baffled by how to tackle this problem. Then someone suggested following the example of our agent teams, which had started using Nextel radiophones and were giving them rave reviews. The radio feature works like a walkie-talkie and lets you connect quickly with anyone on your network. We adopted the system, and, after a couple of rounds of training, quickly eliminated the need for walkabouts.
The final communications issue we addressed involved members of the senior management team, who felt they were being left out of key strategy and policy decisions. Neither I nor Juan (the CEO and co-founder) had ever intended that to happen. So, with their concerns in mind, we changed the format of our Monday meetings and began rotating the following topics on a weekly basis: strategy, policies, revenue, and the monthly results/board-meeting update.
This new structure also allowed vice-presidents to submit agenda items prior to the meeting so that the entire team would be prepared and ready for Mondays. Within weeks, the vice-presidents who had felt themselves excluded were taking part in spirited discussions that shaped decisions. This rotation schedule also allowed each department to focus simultaneously on the relevant issue before the meeting, which helped get our team and the company rowing in the same direction, and at the same time.
EMBRACING THE MESSAGE.
  Three months later, it's clear these changes have been directly responsible for a tremendous improvement in communication at the vice-president level. With that initial hurdle conquered, we are now branching out, hoping to spread the benefits. To do that, we're including the eight directors (the level below vice-presidents) in the Monday meetings in an effort to establish a strong communication channel throughout the company.
While we're already seeing positive signs from this latest innovation, nobody expects to solve all our communications problems overnight. There will surely be bumps in the road, but we all agree on one thing: You can never spend too much time trying to improve communications.
See you in two weeks.
Scott Kucirek is president and co-founder of zipRealty.com, an online real estate brokerage. The company's Internet site and online real estate agents let people complete the entire purchase or sale of a house via the Web. The company's Web site is www.zipRealty.com, and you can E-mail Scott at Scott@zipRealty.com.
Before it's here, it's on the Bloomberg Terminal.
LEARN MORE