What Price Talent?
When an economic downturn puts senior, experienced people back on the job market, a potential employer has to wonder how well they'll fit in
By Scott Kucirek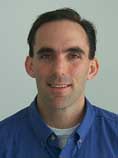 With our recent and unexpected increase in clients, we have found that we need to double our sales force. It's a strange twist of fate since it means my role with the company has come full circle as I return to overseeing the recruiting effort. Needless to say, quite a few things have changed since I was bringing in the first people two years ago. This time around, I thought the story of our recent hiring efforts might demonstrate some of the challenges in today's business environment.
A couple of weeks ago, we were contacted by a woman I'll call Jenny (not her real name), who had been following our company and sent me an e-mail asking about possible job opportunities. Jenny has an extensive background in real estate sales and had leveraged her success as an agent into key management roles within the industry. Better still, she also had online real estate experience. With the slowdown in the funding environment, however, Jenny started looking for a new position and was considering us, along with other, technology-focused real estate companies.
THE PERFECT CANDIDATE?
  I was very excited when I saw Jenny's resume. Here was someone completely qualified, technologically adept, and a proven salesperson. The possibilities of her finding success with us seemed to be endless. Yet, at the same time, our company must now confront issues that simply didn't exist a year ago.
First, we have a set group of people in place. It is no longer easy for newcomers to start off in management positions, not least because, when Jenny contacted us, there weren't any current openings. In addition, at zipRealty.com, we have established a culture that believes in promoting from within. We have been requiring anybody with a license -- and it doesn't matter how senior -- to first work with customers and sell homes out in the field.
Compensation is another issue. In the last two years, the perceived value of stock options has plummeted, making salary and stability key issues for new hires. It was clear that Jenny was making two to three times the base salary of our field agents, so I had to wonder if she would be willing to take a short-term pay cut in order to join our team. Most people can't do that. Furthermore, I needed to get some idea how Jenny would handle the transition from being a boss to just another member of our team.
THE BOTTOM LINE.
  After Jenny met with our recruiting chief and a sales manager, she and I sat down and talked. Bright and articulate, she really understood our business. She had a long list of questions that touched on all the key points I had been thinking about -- things like cash position, growth of business strategies, and room for upward movement within the organization. I also asked her to explain what it was that brought her to us. Her answer: She wanted to revolutionize the industry and was willing to do whatever it took to be successful. Her key concern, however, was compensation.
After an hour interview, I thanked Jenny for her time and then called the team together to discuss how she might fit in. Everyone wanted to Jenny to come onboard. We were concerned about how to address her salary concerns, especially considering how the structured compensation levels with which we work have been key in maintaining harmony among our agents. We talked, too, about how we still believe in paying people for demonstrated performance.
So, after much debate, we decided it would be a good idea for Jenny to meet a couple of the field agents she would be working with, and also talk to the department head before either of us made a decision on compensation.
We're still working on that. We're still talking. It's not clear how it will all turn out, but my feeling is that recruiting great people today takes a lot more work than the first time I did it.
Scott Kucirek is president and co-founder of zipRealty.com, an online real estate brokerage. The company's Internet site and online real estate agents let people complete the entire purchase or sale of a house via the Web. The company's Web site is www.zipRealty.com, and you can E-mail Scott at Scott@zipRealty.com.
Edited by Robin J. Phillips
Before it's here, it's on the Bloomberg Terminal.
LEARN MORE