business
Lincoln National's Firm Grip On Life
By , , and
Insurance is hardly a knock-your-socks-off business. But at Lincoln National (LNC), the sixth-largest U.S. life insurer, the lure of improving profits and a demand for wealth-preserving insurance policies are sparking things up, says David Lewis of Robinson-Humphrey in Atlanta.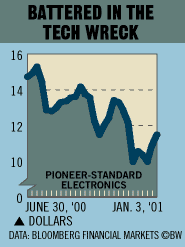 The Philadelphia company has gone through big changes under CEO Jon Boscia, who has trimmed costs and unprofitable business lines. The result: Life insurance sales are up more than 20%, compared with an industry average of 2% to 4%, says Lewis. By catering to the rich, Lincoln's typical policy has a face value of more than $1 million, vs. the industry's $156,000. And with the company launching eight new variable annuities this year, Lincoln will beef up its roster in one of the fastest-selling financial products around. A $500 million stock buyback announced in November will also help achieve a 15% return on equity target for 2001, one year ahead of schedule and up from less than 9% five years ago. The bad news is that the stock slump will damage Lincoln's bottom line--by affecting fees earned on assets under management. The stock, trading around 47, is below Lewis' 12-month forecast of 58. But that could tick upward as markets improve and downward revisions for insurance subside.
Before it's here, it's on the Bloomberg Terminal.
LEARN MORE