CATEGORY: GOLD
-- BANDIT
-- Designer: Speck Product Design
CATEGORY: GOLD
-- NEC Z1 PERSONAL COMPUTER
-- Designer: Hauser for Packard Bell NEC
CATEGORY: BRONZE
-- TENEX X FILES
-- Designers: Herbst LaZar Bell and Tenex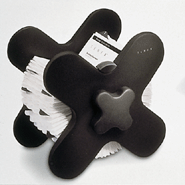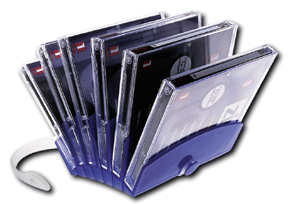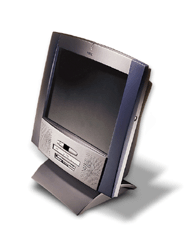 The Tenex X Files Rolodex-type system is the anti-Palm Pilot: just a well-organized rotary system that stores phone numbers, business cards, and other data on paper. Designed by Herbst LaZar Bell and priced at $43.95.
The Bandit stores Zip disks or CDs. The clear plastic "buckets" hold and transport Zip disks. The Bandit, sold bundled with two Zip disks, is 4.99.
The Z1 Personal Computer from NEC is an all-in-one home computer that's designed for easy upgrades. The friendly-looking machine is aimed at regular folks who might be a touch technophobic. Cost: $2,500.
Before it's here, it's on the Bloomberg Terminal.
LEARN MORE