CATEGORY: GOLD
-- ASF PAPER SHREDDER
-- Designers: Staubitz Design Associates and Michilin Manufacturing for Royal-Olivetti Consumer Business Products
CATEGORY: GOLD
-- MOUSE SANDER
-- Designer: Black & Decker
CATEGORY: BRONZE
-- STANLEY COMPOSITE HACKSAW
-- Designer: Stanley Works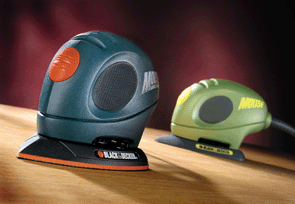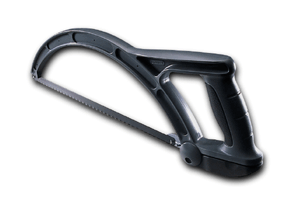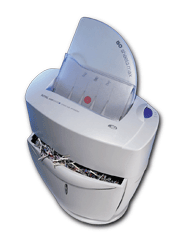 Sanders aren't supposed to be amusing or even easy to use. But Black & Decker's Mouse Sander is both. This tool has a friendly mouse personality combined with thoughtful ergonomics. It is designed to appeal to both sexes, and even kids can use it. The sander is easy to grip and control, with an interchangeable base with "finger" extensions that allow it to get into tight corners. "When I look at the Mouse Sander, these words come into mind: versatile, nonthreatening, appropriate, and fun," says juror Ruth Soenius of Siemens Medical Systems. Price: $49.99.
Home offices now require home shredders. Staubitz Design came up with an elegant sculptural form for Royal-Olivetti that can be displayed in any room in the house. It is designed to shred a lot of paper at one time--a key point for consumers. Price: $119.99.
The Stanley Composite Hacksaw is designed in an arc shape that can cut deeply yet get into tight spaces. A quick-release lever saves time in changing blades. One hacksaw can do many kinds of cutting. Price: $15.
Before it's here, it's on the Bloomberg Terminal.
LEARN MORE