CATEGORY: GOLD
-- MIXING STATION AND SYRINGE COMPONENTS
-- Designer: Coleman Product Design for Immunex
CATEGORY: GOLD
-- NEUROMETRIX NC-STAT
-- Designers: Product Genesis and NeuroMetrix
CATEGORY: SILVER
-- HISONIC HEAD GEAR
-- Designers: Designology and Hearing Innovations
There are 2 million profoundly deaf people in the U.S. whose only option to hear is the cochlear implant--an operation that costs about $50,000. The HiSonic is an ultrasonic high-frequency bone-conduction hearing device that must be placed against a specific spot on the mastoid bone behind the ear. Designology and Hearing Innovations designed adjustable headgear, not unlike earmuffs, that is comfortable, looks cool, and costs only $5,000.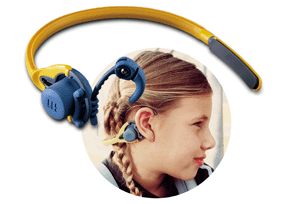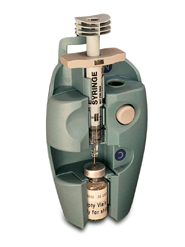 Carpal tunnel syndrome is a malady of the Internet Age--too many hours at the keyboard. Scientists licensed technology from MIT and developed a system for rapid detection and assessment of repetitive-stress injuries of the hand and wrist. Boston's Project Genesis was brought in by the MIT Center for Innovative Product Development to design a noninvasive, good-looking, easy-to-operate, portable, and affordable product. It succeeded. Price of the NeuroMetrix NC-stat: $995.
The mixing station and syringe by Coleman Product Design helps arthritis patients with poor dexterity to inject themselves. It aligns the syringe needle with the drug vial to draw in the medication and allow people to self-inject. The first kit is free.
Before it's here, it's on the Bloomberg Terminal.
LEARN MORE