CATEGORY: GOLD
-- "WITHOUT THOUGHT" CD PLAYER
-- Designers: IDEO for Diamond Design Management Network
CATEGORY: GOLD
-- ALLEGRO
-- Designer: ZIBA Design for Vadem
CATEGORY: GOLD
-- J&J INDEPEN-DENCE 3000 PERSONAL TRANSPORTER
-- Designer: Roche Harkins Design for DEKA
CATEGORY: GOLD
-- THUMBSCRIPT AND PROTOTYPE COMMUNICATOR
-- Designers: Smart Design and Thumbscript Development
CATEGORY: GOLD
-- WATER BUG AND POWER BUG
-- Designer: Great Stuff
CATEGORY: GOLD
-- "ECLIPSE" GASOLINE DISPENSER
-- Designer: Herbst LaZar Bell for Marconi Commerce Systems
CATEGORY: SILVER
-- GOORU
-- Designer: Herbst LaZar Bell
These products don't exist, except in the minds of the designers who created them. Some may actually be produced soon, such as the Eclipse Gasoline Dispenser, the Independence 300 Transporter wheelchair, and maybe even the Water Bug garden-hose reel. But the real point to product concepts is to stretch the imagination.
Take the GOOrU, designed by Herbst LaZar Bell to be a portable, customizable educational system for kids 7 to 11. It has a GooBall, a little computer; a removable, flexible LCD screen; a backpack that stores power and carries the GooBall; and an articulating stand that bends every which way. The goal? Increase learning outside the classroom and make it more interactive inside.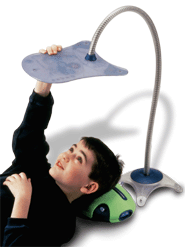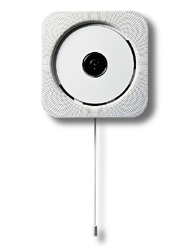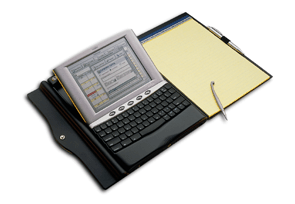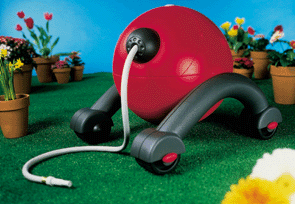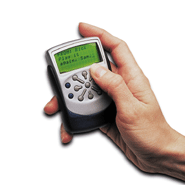 Ditto for the Water Bug. Anyone who has struggled with a long, heavy dirty hose to water the garden would love an electric hose reel, especially one that looks so playful. If they can work out the kinks, a cable-management system for all kinds of things is possible.
Alas, the Allegro will never be made. ZIBA meshed a Palm-like folding PDA with a plain paper pad; the concept was canceled when the client decided to focus exclusively on software. The Palm started with software writers going to Palo Alto Design to shape their idea. Any takers out there for the Allegro?
Smart Design's nine-button Thumbscript is a bold challenge to conventional wisdom. IDEO's CD-as-a-clock concept breaks the mold. The Independence may revolutionize the wheelchair. And who can wait for the Eclipse, a gas pump with e-mail?
Before it's here, it's on the Bloomberg Terminal.
LEARN MORE