Turning Tidy Profits In Real Estate...But The Big Boys Are Staying Away
By
Benjamin LeBor has a passion for turning derelict buildings into high-rent apartments. So when he arrived in Budapest in December, 1998, the small-scale London developer knew right away he had landed in heaven. "I saw all these beautiful, run-down, 19th century buildings, and I fell in love," says LeBor, 32. He sprinted back to London, borrowed against his existing property, and returned "to buy as many flats as fast as I could."
LeBor's timing couldn't have been better. He started buying just as residential property prices in Budapest surged. The $1 million he used to purchase more than a dozen apartments beginning in January, 1999, has already more than doubled--at least on paper. And with home-mortgage banking and EU membership on the horizon for Hungary, he may have latched on to one of the most promising angles for private investors in Eastern Europe.
ON THE PROWL. The explosion in prices was set off by a combination of forces. By mid-1998, foreigners had begun to eye the elegant if faded apartments overlooking the Danube and lining the wide boulevards of downtown Pest, the city's commercial and residential heart. Real estate agents report that Israeli property funds, private investors like LeBor from Britain and Germany, and scores of Western expatriates working in Budapest competed against one another for bargains. They not only expected the value of their finds to soar but also, after renovation, could charge a hefty rent in a market then sorely lacking in high-quality units. Although rents have dropped slightly in the past six months, it is not uncommon to charge $2,000 per month for a flat that cost $120,000 to buy and renovate.
Apartment prices really took off at the end of 1998, after the Russian debt crisis sent share prices plunging on the Budapest Stock Exchange, until then a popular investment for Hungarian nouveaux riches. Millions of dollars rolled out of the stock market and into real estate. Meanwhile, Hungary's economy continued to prosper, growing 4.9% in 1998 and 4.4% in 1999, giving Budapest a boom-town atmosphere.
According to several agents, average residential prices in Budapest rose last year by nearly 25% above the 10% rate of inflation. But individual investors such as LeBor, who worked full-time hunting on their own, squeezed out much more. LeBor targeted buildings in the city's inner districts that were structurally sound but outwardly dingy or even crumbling. In addition to meticulously restoring his own flats, he often persuaded fellow owners in the same building to collectively renovate the house's facade, an investment that he says adds 20% to the value of every apartment in the building.
He's counting on two more serious shots of adrenaline to the market. Hungary's quickly expanding banking sector is just now introducing mortgage financing. Hungarians still pay for property with saved-up cash, but many believe the market will get a boost as locals get used to borrowing. More important, Hungary is expected to join the EU sometime between 2004 and 2006. That could spark an economic boom--and a leap in property prices rivaling Dublin's, where values have risen 50% to 100% in the past three years. Laszlo Molnar of the Economic Research Institute, an independent research group, says there won't be another price explosion, but rather a steady rise: "A lot of foreigners are buying because they're sure Hungary will join the EU."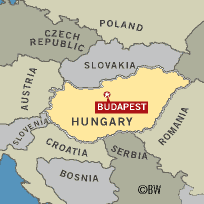 The catch for large-scale real estate players is the patchwork of ownership created by the mass privatization of homes 10 years ago. Unless they build in Budapest's outer districts or suburbs, investors find it practically impossible to grab whole buildings with large numbers of units. This has discouraged big developers, leaving rapidly appreciating downtown flats to smaller investors willing to pound the pavement, deal with the local bureaucracy, and negotiate with private owners one by one.
It's an exhausting task, but one a number of energetic foreign investors and a few local players have taken to with zeal. "You have to spend a lot of time and look at a lot of apartments and negotiate over and over," says Tatiana Shkolnik, a 28-year-old Muscovite looking to add to the three flats she already owns. But, she says, for all the hassle, there are gems to be found behind the crumbling facades. They just need digging up.