Look Who's Finally Stopping Traffic: Gm
It has sexy car ideas--and is executing them fast
David Welch
First, the job of ending the two-decade-long slump at General Motors Corp. was going to be accomplished with fewer workers and lower production costs. Then, GM's salvation was a state-of-the-art small-car plant called Project Yellowstone. After the union felled those plans last spring, the new answer became e-commerce. Now, after watching its market share drop from 44% in the early '80s to 29% today, the world's largest carmaker has another idea: Build cars people want.
That explains why, for the first time in years, GM stole the buzz in early February at the Chicago Auto Show by uncloaking such concept cars as its Buick Rendezvous, a luxury-car-based sport-utility vehicle aimed at buyers of Toyota's hot-selling Lexus RX300. It will go on sale in about 12 months. That followed similar splashes at auto shows in Los Angeles and Detroit, where GM's concepts--show cars meant to measure public response to product ideas--outshone design leader DaimlerChrysler. Says CEO-elect and President G. Richard Wagoner Jr.: "We're moving more aggressively and faster."
Of course, GM's competitors are hardly tapping the brakes. Rivals continue to hit new market segments with fresh offerings. But consumers are giving the thumbs-up to GM's concepts. For the first time in years, they ranked among the best seen at the year's big auto shows, according to a survey of 900 people done in January by Bandon (Ore.)-based CNW Marketing/Research. The Chevrolet SSR--a cross between a pickup and a roadster that GM will build--scored near the top. Also scoring well: Chevrolet's Avalanche, a Suburban jumbo SUV with a pickup bed, slated to go on sale next January; the sleek Buick LaCrosse coupe; the truck-based Chevy Traverse; and a soon-to-be-built Hummer2, a smaller version of the hulking military vehicle. Marvels CNW Vice-President Art Spinella: "Considering where they've come from, it's a surprise." Only the flashy Pontiac Aztek sport-utility, on sale this summer, scored poorly.
SHORTER CYCLES. It all marks quite a change from the early 1990s, when GM shelved many new-look proposals because cash was short. Now the flush auto giant is even opening a new design studio in North Hollywood, Calif., and has hired more than 150 additional engineers, designers, and sculptors. And GM designers feel they're beginning to win over the company's risk-averse engineers and bean-counters. Says Ed Welburn, director of GM's Corporate Brand Center and the lead designer on the SSR: "There were times when great ideas came through, but things weren't in place to get them done."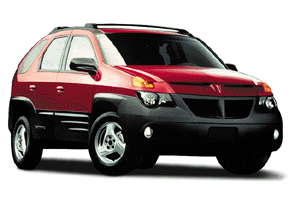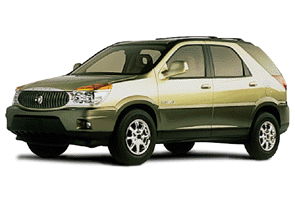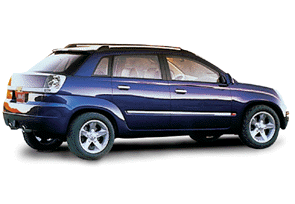 GM is also speeding up when it comes to turning concept cars into actual products in showrooms just 18 to 24 months later. As recently as 1997, that process took 43 months, Wagoner says. Witness the Aztek. First unveiled as a show car in January, 1999, the minivan-based sport-utility goes into production in June and will arrive in showrooms by July. Six months later, Aztek will be joined in the factory by the Rendezvous, which took 28 months to develop. Now GM has 19 cars being developed under a 24-month schedule and two or three in an 18-month plan. Greater efficiencies and the shorter cycle have also saved GM around $1 billion in cost savings, Wagoner says.
With more than 75 vehicles in its lineup, however, it will take more than a few hot models to stop GM's market slide. "There are so many products that need to be replaced that one or two hits might not raise market share," says Rod Lache, auto analyst at Deutsche Banc Alex. Brown. But scoring with a couple of hit vehicles could get the carmaker on the right road.
Before it's here, it's on the Bloomberg Terminal.
LEARN MORE