2000 Reasons Why The Web Will Rule
Office technology will be faster, cheaper, smarter. Take advantage, or kiss your company good-bye
Chris Sandlund
It's enough to make even the biggest digital gourmand feel dyspeptic. Just when you thought you had swallowed all the technology you could handle, you find out that the main course is on the way. Over the next three to five years, the Internet revolution promises to dish up some very rich fare that will affect every aspect of your company and change everything you do: from the way you buy software to the type of equipment you use, from how you sell your product to how you learn about your customers.
And then comes the tab. The good news is that prices for technology should continue plunging, even as it becomes simpler and more effective at boosting your productivity. The bad news is that you'll need more gadgets and software just to keep pace. Net result: Technology spending overall is still going to consume more of your annual budget. Ryan Brock, an analyst at Access Media International (USA) Inc. in New York, figures the average small firm of fewer than 100 employees will ratchet up spending from $11,967 this year to $14,674 in 2001.
At the core of these changes in small business technology is the Internet and e-commerce. Like it or not, you're going to learn to use the Web to market and run your business. If you don't, you won't survive. Among those who say so is Thomas A. Gray, chief economist at the Small Business Administration from 1982 to 1991 and now a consultant working on a soon-to-be-published Vanderbilt University study of small business trends, sponsored by National Small Business United. Gray's portion of the project focused on e-commerce, and his conclusion isn't pretty: "A lot of small businesses will die," he tells frontier. That's because the Web will make it easy to compare your product to every similar product out there, leaving low price or brand as the main differences. That's a game small companies can't win.
The survivors, Gray says, will be the ones who develop a new strategy that sees their product as part of a larger "bundle of services," even if what they sell is a physical product. In effect, everyone will become a service business. After all, he notes, a person may be able to buy a stove over the Internet after locating a rock-bottom price, but they won't be able to install and maintain it on the Web. Your selling point will be how fast and how well you can execute--a chronic weak spot on the Web. If you don't sell a physical product, but rather a pure service such as design or consulting, you'll need to find a specialized niche that's hard to duplicate. That makes you less vulnerable to the Web's power to compare like products.
On the plus side, the Web will create huge opportunities to enhance your service and to extend your marketing reach to a national or even global scale. You're going to need outsourced help to fulfill that larger role, Gray says. Here, too, the Web will be part of the solution. One of the most promising trends is the rise of ASPs, or application service providers. No longer will you have to buy and install business applications such as accounting and word processing software on individual PCs or your company's local network. Instead, you will rent and run them over the Web from an ASP. The result: You'll have access to a whole new range of software tools that were once too pricey and complex for any but the largest corporations. What's more, you won't have to worry about keeping them up to date and installing patches for bugs and viruses. That becomes the ASP's job.
Who will the ASP be? It might be a software vendor such as Microsoft Corp. leasing you a version of the expensive, complex SQL Server database program, used by big corporations to refine such operations as targeting customers and fulfilling orders. Or it might be a stand-alone company that customizes these applications for small businesses. Either way, they'll manage the program for you and provide access on a password-protected Web site.
The implications are enormous, says Brock. Small manufacturers, for instance, will be able to use big company programs like "enterprise resource planning" applications, which reorder supplies automatically when they run low. Dave Hofferberth, an e-commerce analyst at Boston-based Aberdeen Group Inc., thinks service companies will reap similar benefits as ASPs help managers track productivity and bill time to different projects without having to keep a copy of the application on each PC.
Vendors figure that if they can lease enterprise applications over the Web, why not also rent out traditional desktop applications? In November, Microsoft announced plans to launch a pilot program for an online version of Office 2000 at its B Central Web site by early next year. Companies that would rather skip the chore of managing applications across multiple desktop computers can also turn to Microsoft partners who are already selling ASP versions of Office 2000 next year on the Web.
You might be ready for an outside company to take over some of your systems, too. Rob Enderle, an analyst at Giga Information Group, predicts that companies, such as startups CenterBeam and everdream, will act as your information technology department. Imagine this: These outfits will lease you PCs (including a spare in the closet) and monitor their performance over the Web. When a PC goes down, they'll have a backup copy of its configuration in their offices, which they'll dump by remote onto the spare PC. They'll be able to get your computer back up and working in an hour.
Other services are headed for the Web, too. Already, DigitalWork.com Inc. (www.digitalwork.com) handles about 30 business functions, such as automated mailing of press releases to the national media and online direct-marketing campaigns. Even e-commerce itself is becoming suitable for novices. More than two dozen online providers, including big names like Microsoft and newcomers like Bigstep and eCongo.com Inc., are developing packages to reduce the setup of business-to-consumer sites to little more than a few mouse clicks.
As your online customer relationships strengthen, curiosity will lead you to mine the incoming data. "You'll want to understand not only what they bought but how they came to make that purchase so you can win similar customers," says analyst Jackie Fenn at GartnerGroup Inc., the tech research firm. But it's an exacting, tedious science. You'll do well to rent a "customer relationship management application" from an ASP--which will analyze your Web site's traffic to detect buying patterns and identify new markets. As e-commerce gets more complex, says Robert J. Staff, chief Internet economist for Zona Research Inc., many companies will offer to take over key management functions, such as selling your product or service in a virtual mall, handling customer complaints, and tracking shipments.
You don't deal directly with consumers? New Web technology will also improve business-to-business transactions. "We'll see an exchange of business documents on a system-to-system basis," says David Alschuler, an Aberdeen Group analyst. "Your order entry system will be able to talk to someone else's purchase order issuance system." Fenn says new interfaces will even let you see who else is bidding on portions of a project--much the way chat programs let you see who's online. If you've worked with that company before, you might want to team up for the entire project.
Wondering how your pokey Internet connection is going to handle these Web-based operations? Look for high-speed cable and digital subscriber lines to blossom in the next two years. DSL in particular will play a major role in reducing the cost of fast, full-time Net connections for business, says Joe Laszlo, an analyst with Jupiter Communications. (Figure on waiting up to five years before cable companies wire business districts in earnest.) The real benefit of speed is that it will reduce the complexity of your computing. Enderle sees small businesses adopting stripped down PCs called "thin-clients." These inexpensive machines will access software over a local network or the Internet. By 2003, he expects the PC to be largely solid state. "You hit a button and it comes on as quickly as an appliance," he says.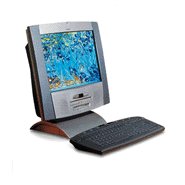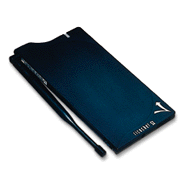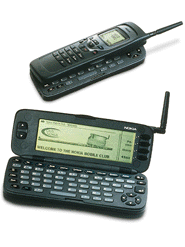 But the PC is not going away. Gartner Group's Fenn foresees new PCs with more processing power that will serve as the hub for a host of hand-held and wireless machines, the kind of mobile computing that has already helped extend the reach of entrepreneurs. These hand-helds will perform specific tasks that work in conjunction with your cell phone, says Tom Miller, a consultant with Cyber Dialog Inc. This information will fly over the airwaves at faster speeds in the next two years. Already, says Enderle, West Coast wireless provider Ricochet is planning a national rollout of modems that operate at 128 Kbps, twice the speed of most current modems.
What about the trusty telephone? Michael Lauricella at Yankee Group expects to see integrated voice and data systems, with PCs that can display the caller's name, make logs, and give point-and-click access to voicemail. In other words, just like those at big companies--another sign that vendors are going flat-out to level the technology playing field.
For more information on upcoming technology to help your business, click Online Extras at frontier.businessweek.com
Before it's here, it's on the Bloomberg Terminal.
LEARN MORE