Daniel Cohn Bendit/Germany: The Mellowing Of A Radical
William Echikson
His flaming red hair is just as shaggy as it was 30 years ago. But nearly everything else about Daniel Cohn-Bendit--Danny the Red--has changed. Now 54, the student who led the 1968 demonstrations in Paris entered mainstream politics in 1971 as Frankfurt's deputy mayor. In June's European elections, he led the French Green Party to its best showing, just under 10%. He defines himself according to Europe's blurring borders. "I defend a multicultural Europe," he says.
The son of German Jews who fled to France during World War II, Cohn-Bendit has moderated his views. When France expelled him after the 1968 protests, he joined the pacifist German Greens. But that was then. This past spring, he supported NATO bombing in Kosovo as "a question of protecting human rights."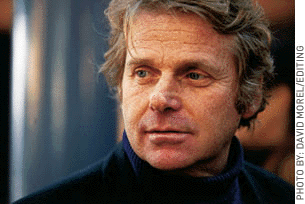 The Wall's collapse was crucial to Cohn-Bendit's transformation. "Many Greens opposed German unification," recalls Hiltrud Breyer, a Green deputy in Strasbourg. "Danny saw this as the chance to create a united Europe." He supports the euro, and the EU's eastward expansion. But he believes in the European welfare state and fights along with French farmers against imports of hormone-fed beef. "We can't live under the hegemony of the Mickey, McDonald's, and Coca-Cola," he says. "Europe must preserve its community values."
Though his wife and daughter are German, Cohn-Bendit divides his time between Frankfurt, Paris, and Brussels. But he sees his future in Brussels. "I want a federal Europe with--why not?--a president, and, above all, a parliament controlling it," he says. He holds dual citizenship, but he's a true European.
Before it's here, it's on the Bloomberg Terminal.
LEARN MORE