On Saturday, We Speak Chinese
Dave Lindorff
As I was driving my son Jed, now 6, to the neighborhood Montessori school one day last fall, he asked: "Am I the only Chinese boy in America?" I should have expected such a question. We adopted him when we lived in Hong Kong, and he was used to being around mostly Chinese kids like himself until he was 4 1/2 years old and suddenly found himself in white suburban America. Now, he was the only Asian boy in his class. I had to laugh because we had just signed Jed up for the Lee Ming School, a Saturday Chinese-language school run by the local Chinese community in Upper Dublin, Pa. My inquisitive Asian son was about to join a class of 20 other Chinese American children that very weekend.
Since then, Jed has spent almost every Saturday morning in an ersatz Chinese kindergarten classroom. The students learn Chinese characters from their Chinese teacher (an immigrant from Beijing) and during breaks, clown around speaking a patois of English and a little Chinese. Down the hall in the church the school rents for the day, older children, aged 7 to 15, study Chinese at more advanced levels, using textbooks and materials donated by the Taiwanese government--a gesture some parents say is aimed at gaining political support among Chinese Americans. During class, parents and grandparents sit and gossip or talk shop--mostly in Chinese--in the school cafeteria. Since all of the teachers are parent volunteers, tuition is low: about $100 for 10 months.
During earlier waves of American immigration in this century, the Chinese, like most immigrant groups--including Eastern Europeans, Latin Americans, Africans, Caribbean Islanders, and Jews from different regions--generally made little effort teach their children the language of the old country. In fact, many insisted their kids speak English so they would be "real Americans." Now, in the age of celebrating diversity, hyphenated American schoolkids are proud of their "otherness." So "Saturday schools" that teach second-generation children the language of their parents and grandparents are flourishing.
"OPPORTUNITIES." "Kids today understand that the world is getting smaller and that if you speak two languages, it's an asset. A second language, whether it's Chinese or Russian or Spanish, gives you opportunities," says Paul Tong, 47, a computer-systems employee. He chairs the Association of Chinese Schools, an umbrella organization of Saturday schools in the Northeast. Tong, whose own American-born children attended Saturday schools to learn Chinese, adds: "Back in 1974, in the whole Eastern U.S., we had only five or six schools, often run in somebody's basement. Now, we have 100, with an average of 300 kids per school." While nobody keeps track, there probably are some 2,000 Asian-language schools, primarily Chinese and Korean, in the U.S.
Asians aren't the only ones setting up language schools. Second- and third-generation descendents of Ukrainians, Poles, Indians, and Portuguese, among others, meet regularly in churches, family rec rooms, and community centers to learn language and culture. "My parents sent me to the Saturday schools," says Bohdan Vitnitsky, 51, an attorney in the fraud division of the U.S. Attorney's office in Newark. He oversees Ukrainian schools in the New York metropolitan area. "I have sent both my kids, now 17 and 19, to the Saturday language school, too." At the time, his kids weren't crazy about giving up their Saturdays, "but my 19-year-old says he's glad he did it," Vitnitsky says.
Jed isn't crazy about the formal, 90-minute classes, either, so we've arranged for two tutors, Jessica Guh, 14, and her sister Emily, 12, to teach him vocabulary as the three play together after class. Ninth-grader Jessica, daughter of the Lee Ming School's principal, was born in America and spoke Chinese at home as a toddler. But she forgot most of it as soon as she began playing outside with her non-Chinese neighbors. Jessica, like many of the students, attends Saturday school at her parents' insistence. "I put sports before Chinese," she says. "I don't make it a priority, but I do want to be good at Chinese." If she were a parent, she adds, she'd want her children to learn Chinese, too.
Jessica's mother, Wendy Liu, now 45, who came to America from Taiwan in 1977 to attend Kent State University, concedes that she goes easy on her two daughters. "If you force it on them, they're going to fight back," she explains. "I see parents at the school doing that, and sometimes I say something because I know what I'd do if I was a child and I was forced--especially these kids who are 11 to 14."
Forcing children to speak a foreign language at home could cause communications problems, says Liu. "My husband tells our daughters to use Chinese at home, but I worry that if they have to talk in Chinese, they may not tell me things that are important because they don't know how to say it." Jessica agrees: "She's right. I only know everyday words. If I had to get into a more emotional discussion, I'd be in trouble and probably wouldn't say anything."
While younger children like Jed may be ambivalent about spending their Saturdays in language classes, that often changes as they grow older. Colleges and universities report a growing demand for language classes among the children of immigrants. "Interest among second-generation students absolutely blossoms in college," says professor Rosane D. Rocher, director of Asian American Studies at the University of Pennsylvania. The school offers "heritage classes" designed for students who have some oral ability from home but who may not be literate. "They speak too well to go into a regular beginner's course, but typically, their grammar skills are awful. Many of them are illiterate in the language of their parents," says Rocher. She attributes soaring demand for language courses to a growing sense of ethnic pride. Says Rocher: "They are relishing the added sparkle of not being just white bread."
There are economic reasons for the interest, too. International companies are clamoring for employees who can operate in two worlds linguistically and culturally. Looking the part can be a plus as well. "Only 10 years ago at the Wharton School, they tried to train [white] Americans to learn foreign languages so they could staff overseas offices. Now, the shortcut is to use semi-native speakers--kids who look like natives and who can speak without an accent--for those key jobs," says Rocher.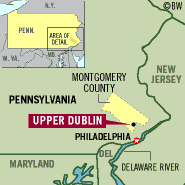 WHAT'S YOUR NAME? We're not thinking that far ahead with Jed. For now, we're just happy he is picking up something about his roots. He's learned how to write several numbers and his surname in Chinese, and he knows his colors. And he has discovered that he is not the only Chinese kid in America. "I'm Chinese," he says earnestly these days, "but I don't speak Chinese very well yet."
He wants to learn, however. One day not long ago, my son asked me to take him out for Chinese food. Jed has always loved Chinese cuisine, but this time, as he struggled with his chopsticks, he looked up and said: "How do you say `this tastes good' in Chinese?" It was the first time I could remember since we had left Hong Kong that Jed had asked me how to say something in the language of his birth.
Before it's here, it's on the Bloomberg Terminal.
LEARN MORE