How A Rainbow Trout Hooked Me
by
I realized early on that what I enjoy most about fishing is the tranquility. One time when I was guiding a group of high school kids through the Boundary Waters Canoe Area in northern Minnesota, I woke up to a misty dawn after sleeping under the stars. The youngsters were still dozing in their tents, so I grabbed my pole, gently dropped a canoe into the glassy waters of Lake Alice, and paddled to a favorite cove. As I drifted with my line over the side, the forest around me came alive. The sun peeked over the pines, birds began to sing, and a moose plodded through the shallow waters along the shore with her spindly-legged calf. I didn't catch anything and didn't really want to. Hooking a fish would have gotten in the way of enjoying the morning.
With those kinds of experiences rattling around in my head, I was hesitant at first when several college friends suggested a fly-fishing trip to Utah. Fly fishing is the polar opposite of the spin fishing I grew up with. If spin fishing is like sitting on a porch swing on a summer afternoon, then fly fishing is like hiking a steep, rocky trail. Think of A River Runs Through It. When you fly fish, you snap a rod back and forth several times, sometimes a dozen times, in order to cast your line as close to the fish as possible. You let the line float for a few seconds, then you do it all over again. Not the kind of stretch-out-in-the-canoe-and-catch-rays fishing that I was used to. Nevertheless, my friends talked me into it. We decided to go to the Green River in eastern Utah to try our hands at fly fishing.
The decision makes us part of one of the more surprising sporting trends these days. Never mind the heavily hyped extreme sports such as snowboard skydiving or rollerblade-basketball. Fly fishing is hot. The number of people who went fly fishing last year surged to 10.9 million from 7.7 million in 1995, according to the American Fly Fishing Trade Assn. Total retail fly-fishing sales topped $500 million in 1997, according to the most recent AFFTA figures. And the sport is no longer just for men: 25% of practitioners are women, compared with 16% four years ago.
Fly fishing, which dates back to the ancient Greeks and Chinese, offers a refuge from the frenzied rush of MTV or the Internet: It's the chance to walk through quiet woods, wade in chilly streams, and spend hours contemplating exactly what kind of fly a fish might be in the mood to eat. The draw has been forceful for a broad array of people. Robert Rubin, asked what he would do after retiring as Treasury Secretary, said: "I've got 11 fly rods and a lot of unread books." Tom Brokaw, Michael Keaton, and Sandra Day O'Connor have become avid practitioners. A pilot program at Baldwin High School outside Pittsburgh has been such a positive influence on kids that fly fishing is now being taught at most other schools in the district. And companies such as Merrill Lynch & Co. and Charles Schwab & Co. have started having fly-fishing trips along with their golf trips.
The prime attraction--as well as frustration--of fly fishing is the cast. What makes fly fishing different from other kinds of angling is that there is no weight at the end of the line to pull the line out from the reel. That means that a fly fisherman needs to build up line speed by snapping the rod back and forth in order to cast a long distance. It takes more than a little skill: The rod is often 9 1/2-feet long, with another 10 feet or so of line hanging from the tip. Beginners like me who wave that much gear around in the air tend to hook more than fish--branches, shrubs, and fellow fishermen.
To avoid embarrassing myself, I read up on fly fishing, peppered friends with questions, and took a lesson before the trip. Orvis Co., the 143-year-old granddaddy of fly fishing, offers classes around the country. I went to Orvis Sandanona in Millbrook, N.Y., where private lessons run $55 an hour and two-day classes go for $345. After a 90-minute private lesson, I felt that I at least understood the basics.
So I flew into Salt Lake City, then drove four hours east to the segment of the Green River that passes through the Flaming Gorge National Recreation Area. It was named after the steep blood-red cliffs by one-armed Civil War hero John Wesley Powell, who led an 1869 expedition down the river.
Our first morning was a little rough. Dave Weiss, a sports medicine doctor from Chicago, and I decided to pair up in one boat, since we had both taken casting lessons before the trip, while our friends had not. The goal, our guide, Cody Banks, explained, was for Dave and me to cast our flies 10 or 15 feet apart, just as he paddled us close to an ideal patch of water. Easier said than done. Dave hooked some bushes minutes after we got started. I had a good chuckle at his expense until I snagged his line with my own, creating a nasty snarl. Clearly, our one-hour lessons had not made us experts.
Frustration gave way to fascination, however, once the fish began to strike. As we drifted by a grassy bank, I felt the tremorous tug of a fish hitting my fly. The line pulled once, twice, three times in less than a second. I realized instantly my fly wasn't bouncing along the bottom or slicing through weeds but was being attacked by something very much alive--a predator cruising through the waters pouncing on bugs. I triEd to set the hook by pulling back on the line, but I was too slow. The line went slack. The fish, faster than I, had moved on to continue its hunt.
Later that morning, our luck picked up as Dave and I both became more proficient. It wasn't long before we were throwing out long casts next to each other that drew shouts of encouragement from Cody. After several more missed hits, Dave set his hook solidly into a fish. The tip of his rod was yanked toward the water with frantic tugs, but he pulled back up and reeled the silvery fighter toward the boat. The fish ran, swimming hard away from thE boat and forcing Dave to give it some line. Soon, though, he could pull up on his rod, yanking the fish toward the boat as he stripped in line. Several runs later, the fish tired, and Dave brought it into the boat--a respectable 16-inch rainbow trout. As is commOn practice in fly fishing, we took photos and let the fish back into the river.
SMART FISH. Because of the catch-and-release practice, the action on the Green River almost never stops. Hits come minutes apart, and experienced fishermen land 20 catches a day. You see scores of fish in placid sections of the river, but because many of them have been caught before, they're wise to the ways of fisherman. Time and again, Cody explained that the presentation of the fly has to be perfect or they won't strike. The fly needs to float down the river like it's dead--any odd jerks or splashes are enoughto tip off the trout that it isn't real. Laugh if you will, but I really started trying to think like a fish. Maybe it worked: In the end, Dave and I each caught eight fish the first day.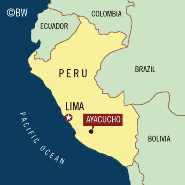 The second day, I began to realize how people could consider fly fishing relaxing. The sun was shining bright. Dave and I again teamed up, this time with Ethan Emery, a guide from Colorado. With even one day of real-life experience, I began to feel the Zen-like pleasure of fly fishing. My casts were smoother and less rushed. I relished the feeling of laying out a long, straight cast that set my fly gently on top of the water 20 or 30 feet away. Even the trout seemed more receptive to my flies. That's when the Green River in Utah's Flaming Gorge began to remind me of Minnesota's incomparable northern woods, and I realized that there can be tranquility in catching fish, too.
Before it's here, it's on the Bloomberg Terminal.
LEARN MORE