Fund Watch: Q&A With Millennium Growth's Robert Dowlett
With a total return of over 84% last year, Robert Dowlett's Millennium Growth Fund finished 1998 just 0.0083 of a percentage point behind the top diversified U.S. stock fund, Transamerica Premier Aggressive Growth (BW--July 27). Senior Writer Robert Barker chats with the 31-year-old money manager.
Q: How did you do it?
A: It's a large-cap, growth-oriented, technology-flavored strategy. We've been sticking with Dell Computer, Lucent, Cisco.
Q: Those aren't exactly unknown stocks. What's different for you?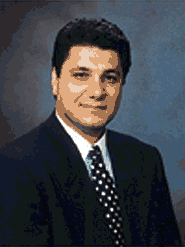 A: Because of the $10 million size of the fund, it allows us to be more flexible. We executed a trade in Amazon.com that [alone] added a few percentage points in return. We were able to get in and get out a couple of days later to ride the trend. These trades are just not possible in a $10 billion fund if you want a meaningful effect on the fund's return.
Q: Your worst mistake?
A: Not having a far bigger position in some of the leading Internet companies--Yahoo! and Amazon and Broadcast.com.
Q: Why 34% in cash?
A: There's room for fear [in the market]. That would allow us some opportunities.
Q: If prices fall, what would you buy?
A: I'm looking at Pixar or At Home. Or companies like Network Solutions or InfoSpace.com.
Before it's here, it's on the Bloomberg Terminal.
LEARN MORE