Welcome To Yuppie Hardware
Restoration's formula draws upscale buyers in droves
Ellen Neuborne
One of the hottest stores of the season doesn't sell slinky skirts or diamond earrings or even computer-powered Furbys. It sells stuff like drawer pulls and shower rings.
Restoration Hardware Inc.'s eclectically stocked home-furnishings stores are packing in holiday shoppers. The chain turned in an 11% same-store sales hike in the third quarter, and analysts predict double-digit gains for the holiday quarter--far beyond the 5% expected for the average retailer. Restoration's high-concept hardware--without the paint thinner and power tools--cannily plays off the childhood memories of nesting baby boomers. Based in Corte Madera, Calif., it sells everything from mission-style furniture to nostalgic knickknacks and even a few hammers and wrenches.
And it does so without cut-rate pricing. In a holiday retailing season dominated by discounting, Restoration is moving Swedish Formula Hardwood Floor Cleaner, Atomic Robot Man toys, and chenille throws at healthy markups. "There's a lot of neat stuff," said Melissa Johnson, 37, recently at a Seattle store. "It reminds me of a live version of the J. Peterman catalog."
Indeed, if Seinfeld were still on the air, Elaine might work there. Like Peterman, Restoration relies heavily on evocative, heartfelt prose to move merchandise. Almost every item is accompanied by an index-card essay--most penned by founder, CEO, and chief copywriter Stephen J. Gordon, 47. "I spend about 10% of my job writing," he says. The essays are often intensely nostalgic. For a set of salt cellars, Gordon recalls childhood memories of family dinners. For others, he pokes gentle fun at the self-congratulatory tastes of yuppies. "Remember when we were oh-so Continental?" he wrote for an essay on Chianti candles.
Along with elegant displays and soft jazz, the write-ups are a critical sales element in the stores' play for upper-middle-class boomers, like Gordon himself, with homes to detail and money to spend. A full 95% of Restoration's customers are college-educated, notes Gordon. "The crux of what we do is presenting things that are pleasing to us," he says. "We're not out trying to tap a pulse. We're working from our own intuition."
Gordon is convinced that that sixth sense can take him nationwide. Armed with $63 million from an initial public offering last June, Restoration is attempting an aggressive national expansion. It has opened 25 locations this year alone, for a total of 65, including a recent, two-story flagship store in New York. Analysts predict that all those new stores will help Restoration double last year's sales of $97 million. The shares, meanwhile, have climbed from $19 at the IPO to a recent $27.
"UNIQUE." Gordon has been refining his retail concept for almost 20 years. He opened his first store in 1979 in Eureka, Calif., after renovating a Victorian home and finding that almost no one sold authentic-looking fixtures. About 20% of each store is devoted to hardware, from drawer handles to towel racks. More than 800 kinds of cabinet pulls are stocked, in colored glass, brushed pewter, and brass in shapes ranging from simple knobs to chrome teapots. "A hardware store will maybe have one really unique item," says David Chernoff, 41, at the Manhattan store on a recent Saturday. "This place has 20."
What's more, while Chernoff picked through the hardware, his wife, Elizabeth, filled a shopping basket with old-fashioned tin toys. "Memory-provoking stocking stuffers," she says. Restoration's cross-gender appeal is part of its success. About 30% of sales are to men--high for a housewares shop. "The other stores are focused on tabletop or kitchen. That's not as appealing to men," says Dave Ricci, an analyst at Chicago brokerage William Blair & Co. "Restoration Hardware combines tabletop with nickel-plated hammers."
Restoration has attracted more than shopper admiration. Millard S. Drexler, president and CEO of Gap Inc., became a fan about a year ago and joined the board just after the company went public. Even direct competitors are embracing the newcomer. Crate & Barrel and Pottery Barn often elect to locate next to a Restoration Hardware, to create a home-furnishings destination spot in a mall or downtown shopping district. "Their customer is our customer. Their mix of products is exciting, and the displays are great," says Bette Kahn, spokeswoman for Crate & Barrel.
PRICE WALL? Still, some experts dismiss the chain as a pricey fad and doubt that it can maintain its momentum. Retail consultant Kurt Barnard, publisher of Retail Trend Report, notes that the prices for hardware are high and says a savvy consumer will quickly sniff that out. "I purchased brass knobs for my home for under $2. They're over $5 at Restoration Hardware," he says. Marvin J. Girouard, CEO of Pier 1 Imports, agrees. "Going forward, it could be a little tougher," he says. "There's a price where people won't pay for novelty."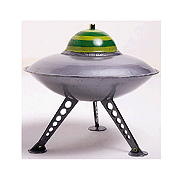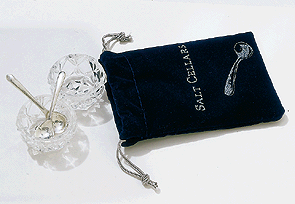 The chain also runs the risk of damaging its mystique by overexpansion. It plans to add 30 more locations next year. Restoration's direct-mail pieces and text-heavy ads in upscale magazines help reinforce a sense that consumers are stumbling onto something unique. But that sense could fade if shoppers find an outlet in every suburban mall.
Gordon thinks he can take his chain to 200 stores and maintain its uniqueness. He is still personally involved in picking merchandise. "Really, nothing goes into the stores I haven't touched," he says. And he has no intention of jobbing out his essayist chores, either. "Writing is the best way I've found to communicate my vision, my philosophy," he says. And sell ring-pull drawer handles for $6 a pop.
Before it's here, it's on the Bloomberg Terminal.
LEARN MORE