-- After getting trounced by Sony and Nintendo, Sega is trying to bounce back with DREAMCAST, a next-generation video game console. Just now premiering in Japan, Dreamcast will make its American debut next fall.
-- Isuzu's $30,000 VEHICROSS sport-utility vehicle, due in March, is small by SUV standards and sports two doors. But the Japanese truckmaker hopes the unusual design will give it an edge.
-- Laptop, palmtop, and now wrist-top: The 16-bit RUPUTER wristwatch computer, from Japan's Seiko Instruments, weighs only 2.3 ounces and can download text and images from a PC.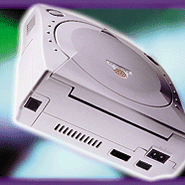 -- The $200, cigarette-box-sized Diamond Multimedia Systems' RIO PMP300 lets you download up to 60 minutes of music off the Net and replay it with near CD-quality sound.
-- PepsiCo is putting a $100 million marketing drive behind PEPSI ONE, a one-calorie drink targeted at young men.
-- DIGITAL SUBSCRIBER LINES, provided by a growing number of phone companies, can get you on the Net up to 140 times faster than a 56-kbps modem.
-- Eastman Kodak's YOU'VE GOT PICTURES simplifies viewing photos on the Web. Just drop off film at a drugstore, indicate your America Online screen name, and pictures will be sent to your mailbox in 48 hours.
Before it's here, it's on the Bloomberg Terminal.
LEARN MORE