These Laptops Are Sleek, Light, Cheap And Japanese
Suddenly, computer makers are turning out snazzy portables
Irene Kunii
It was very Zen advice. In 1995, Sony Corp. President Nobuyuki Idei talked to Intel Corp.'s Andrew S. Grove about his plans to make personal computers. Sony computers, replied Grove, should be "Sony-like." Sony's efforts in 1996 and 1997 didn't elicit much comment from Grove. But this July, says the Sony chief, Grove congratulated Idei for "finally making a distinctive PC". The product that had caught his eye: Sony's new VAIO C-1 with a built-in digital camera, an "ultraportable" that blurs the line between notebook and handheld PC and has the sort of joyful, "gee-whiz" feel of Sony's best gadgets.
Sony is helping stir up a new buying frenzy in Japan for notebook computers weighing an ultralight 2.2 pounds. Sharp, Matsushita Electric Industrial (Panasonic), Toshiba, and Fujitsu are joining the fun. All are introducing machines that are the thinnest and lightest ever to come on the Japanese market at the lowest prices ever. It's not clear if this newest wave of products will wow U.S. buyers, who must wait a few months to test most of the latest notebooks. But the new gizmos show the Japanese still have world-class ambitions.
POWER-PACKED. To strip out weight, Sony and others have shrunk the size and weight of lithium-ion batteries, hard-disk drives, liquid-crystal-display screens, and other devices. Mostly equipped with Pentium processors with MMX technology, the new generation packs as much power as its heftier notebook predecessors for the same price or less--about $2,000 to $3,000. The combination of price and portability seems to have struck a chord with consumers. The notebooks should drive a 5% spurt in overall PC shipments this year, even though desktops are not doing well, says Ichiro Mitsuda, assistant supervisor of Sharp Corp.'s personal and mobile computing systems unit. "We can't keep our ultralight notebooks in stock," he adds.
With a premium on space both in the home and the office, the Japanese have always preferred the smallest and lightest electronic gadgets. Stylish packaging is another factor fueling demand. "Until now, [these products] all looked the same," says Takashi Fujimoto, a 43-year-old insurance agent who last month purchased his first notebook, the VAIO 505. "What decided me was the great design." His model has a mauve and silver molded magnesium case, measures just 10 inches by 8, and has a surprisingly wide keyboard.
Sony's charge has provoked a wave of innovation in the market. Sony has just released a "memory stick" PC card the size of a stick of chewing gum. It can download data from its digital video and still cameras into a VAIO for easy editing and storage. Its PC Glasstron looks like something out of the movie Blade Runner. Glasstron's virtual-reality goggles function as an LCD monitor: When the goggles are connected to a VAIO portable, users can view images on a virtual large screen.
Not to be outdone, Toshiba has shrunk its latest Libretto to a featherweight 1.8 pounds by using the world's thinnest hard-disk drive--just a quarter-inch thick. It uses the thinnest magnesium sheets available to encase the Libretto and its new Dynabook line of notebooks.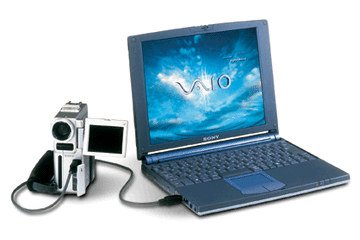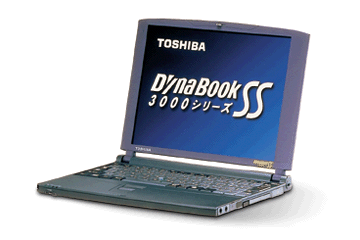 It's all hot stuff, but will it play in the U.S.? In Japan, people buy these products as primary computers, often at home. In the U.S., mini-notebooks and handhelds are bought mostly as mobile companions to desktop machines, usually in the office, but the Japanese notebooks are not really designed for that purpose. Besides, IBM and others are making much more portable full-sized laptops these days. Thus an earlier version of Toshiba's Libretto could not duplicate in the U.S. its success at home. And Sony has not had a home run yet selling earlier VAIO models to the U.S. market.
But at least American computer makers competing in Japan are taking notice. "We're putting the priority on making new notebooks for the Japanese market," Takashi Oka, head of PC sales for Compaq Computer Corp. in Tokyo, told reporters last week. "If we don't, we won't be able to keep up with our Japanese competitors." Thinner, faster, and at long last cheaper: The Japanese are learning.
Before it's here, it's on the Bloomberg Terminal.
LEARN MORE