Great Ad! What's It For?
In these campaigns, the point is not to name the product
Ellen Neuborne
Lee Company has a new style of jeans for sale, but you'd barely know it from the advertising. Since March, print and poster ads promoting Lee Dungarees have been decidedly coy. They show a doll--dressed in a variety of outfits, from cowboy to milkman. They don't say jeans. They don't say Dungarees. Or pants. Or Lee. In fact, it's pretty much impossible to tell that they're ads at all.
And that's the point.
Lee Dungarees are getting their launch through the latest fad in marketing: the mystery campaign. These are teaser campaigns taken to new heights. Companies from movie studios to magazines are trying to break through ad clutter and grab consumer attention. Although the tactic has little track record and a few high-profile teasers have fallen flat, interest is intense among ad makers. "Anything that triggers attention is worth a try," says Gad Romann, creative director for New York-based ad agency Romann Group. "Everybody is trying to be nontraditional."
GET IT? And he does mean everybody. Trendy clothing companies are the most prevalent users of mystery marketing, but the ploy is hot across industries. Oldsmobile, a division of General Motors Corp., has employed several wordless TV ads and online campaigns to promote the Intrigue, a midsize sedan aimed at younger buyers. Business 2.0, a new business magazine, had rumors flying all over Silicon Valley with its cryptic billboard campaign reading simply: "Yahoo gets it," and "Amazon gets it." Foot Locker's New York ads showed the company's trademark black-and-white stripes, but no mention of the store. Reebok International Ltd. opened its latest ad blitz with a spate of teaser ads showing gray-clad runners. Only in subsequent versions did a Reebok logo and message appear. The caginess is crucial, says Brenda Goodell, Reebok vice-president for worldwide marketing. "If you don't engage the consumer, he will gloss right over your ad," she says.
The mystery marketers have even spawned a new tactic--they call it wild postings. Borrowing a page from band promoters, marketers are printing up reams of ads in poster size and getting them plastered everywhere from construction sites to toll booths. It's the antithesis of the major network TV ad buy, says Robin Austin, a principal at Fusion 5, a Westport (Conn.) market research firm. "Down on street level, you build credibility," he says. "It's as important as getting your name on 30 seconds of prime time."
Particularly if your target market is young, hip, Internet-savvy, and buffeted since childhood by advertising of all kinds. While baby boomers might get annoyed at ads with crucial information missing, ad makers hope younger shoppers will be intrigued. "You need to be aiming at someone who is used to that Internet-surfing culture. That's the kind of consumer who wants to figure something out," says Ann Lewnes, director of worldwide advertising for Intel Corp. The chipmaker created a multimillion-dollar whodunit ad series for the Super Bowl earlier this year and is using online teaser ads again this month to boost interest in its new chip, Pentium II Xeon Processor.
For Lee, the goal is more than just grabbing attention for a product launch. The company's research shows its target demographic--consumers age 17 to 25--are turned off by a hard sell and want to feel as though they're discovering a product. "They told us in our research, the harder you try, the more we are not going to pay attention to your brand," says Dodie Subler, group director at Fallon McElligott, Lee's ad agency.
MAN OF ACTION. That led to the creation of the Buddy Lee campaign. Buddy Lee is a doll that was used by Lee as a promotional item in the 1920s. In March, posters went up in 15 cities showing just the surreal-looking doll and an enigmatic piece of small print: MOA #2. In May, night owls might have caught the six-minute short film on Comedy Central--it ran at 1 a.m.--that explained the origins of Buddy Lee and his connection to Lee's new product, Dungarees. It also explained that MOA meant Man of Action. The idea is to let just a few people in on the joke and let the ads' meaning filter out by word of mouth. "Leading-edge kids like to feel like they are in the know," says Terry Lay, president of Lee Jeans.
But while mystery may generate attention, it doesn't necessarily generate sales. "These are not the kind of campaigns that cause a consumer to drop what they are doing and come right in," says Gary Yiatchos, senior vice-president for marketing at Bon Marche, a Seattle-based chain of department stores. "It can create brand awareness, and that's good. But that impacts over a long period of time. You don't see an immediate payback."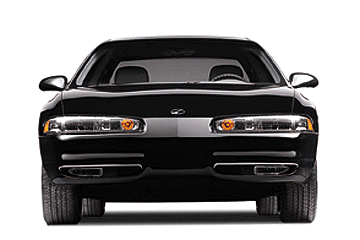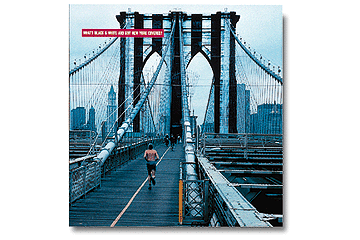 And as mystery campaigns get bigger, the risk of failure looms larger. One of the biggest examples of a mystery campaign, for the summer movie Godzilla, was a monster-size miss. Sony Corp. spent an estimated $50 million on a program that kept the full lizard from view. Teasers from billboards to movie-screen coming attractions hyped the mystery. But Godzilla has been a box office disappointment, and many marketing experts say the mystery theme was part of the problem. It overpromised, says Elliott Ettenberg, CEO of Bozell Retail. "If you build up the product that way and then it's not that good--boy, you've wasted a lot of money, and the consumer is pissed off," he says. "To say that works against you is an understatement."
Even so, few seem scared off by Godzilla's stumble. Lee rival Levi Strauss & Co. is considering the approach for its Red Line brand. Romann says he's looking into the tactic for the online stock-trading outfit DLJ Direct. "The consumer gets 300 ad messages a day. You have to be willing to take risks to make an impression," says Romann. Even one that doesn't make sense.
Before it's here, it's on the Bloomberg Terminal.
LEARN MORE