Single Women In A Hostile World
Catherine Arnst
THE IMPROVISED WOMAN
Single Women Reinventing Single Life
By Marcelle Clements
Norton 351pp $26.95
BRIDGET JONES'S DIARY
A Novel
By Helen Fielding
Viking 271pp $22.95
If you want evidence of a major demographic shift at the end of the millennium, count the number of single people over 35 in your workplace. Chances are you'll come up with more women than men. If so, you are catching on to one of the more significant social trends of the past decade. According to the U.S. Census Bureau, the number of women living alone has doubled during the past 20 years, to 15 million, while the number of solitary men, even though the figure has tripled, is only 10.3 million. As of last year, there were 46 million single women over the age of 18 and 38 million single men.
Yes, it's the age of the single woman, with broad implications for both the culture and the economy. They certainly don't see themselves as spinsters, old maids, or crazy Miss Havishams--the negative stereotypes of yesteryear. Unmarried women are buying houses, driving sport utility vehicles, bearing or adopting children, and rising to positions of influence. As part of the zeitgeist, they are all over the TV screen, ranging from the ditzy--Ally McBeal and Suddenly Susan--to the empowered--see Cybill or the recently ended Murphy Brown. And they are finally getting some books that reflect the complexities of their lives.
A new literary genre is emerging, along the lines of "I am single, hear me roar." Two recent examples are The Improvised Woman: Single Women Reinventing Single Life, a serious work by Marcelle Clements, and the lighthearted British best-seller Bridget Jones's Diary, a novel by Helen Fielding. The two might seem to have little in common. Indeed, Clements has already harrumphed in The New York Times that Fielding's book represents "the humor of the pathetic." But both books are about single women trying to make their way in a hostile world of what Bridget Jones calls "smug marrieds." It's just that the Bridget book takes itself a lot less seriously.
Clements, a single mother, started her book in the early 1990s, when she realized that her life had turned out to be different from the one she had been raised to expect--and she didn't really mind. She determined that both the status and the psyche of single women today are unlike those of even 20 years ago, and that singleness is no longer unusual. In fact, says Clements, due to delayed marriages, high divorce rates, low remarriage rates, and longer life spans, most American women can expect to be married only half their adult lives. Or as one woman quoted in her book says: "I'm off the grid. Self-supporting, bringing up two kids, divorced two years [ago], and not one date since."
Clements decided to examine the implications of being "off the grid" by interviewing more than 100 single women from age 24 to 96. She starts each chapter with a long essay on a chosen subject, such as having or not having children, dating at a later age, creating your own home, even dying alone--and follows each with excerpts from the interviews.
The essays can be thought-provoking, particularly when the author challenges common assumptions. Clements suggests, for example, that despite the conventional wisdom, one can have a fulfilled life without intimacy. And she writes that men and women should "be more honest about our conflicting need for both freedom and love." But Clements' style is often disconnected, and she tends to ramble on about irrelevant issues. When discussing the definition of home, for example, she devotes several pages to the many women she knows who talk about the pros and cons of good sheets. Funny, but I can't remember ever having an extended conversation about sheets.
Clements' book really bogs down in the interview excerpts. Women in their 20s, 40s, and 90s have widely divergent views on the single world. They tend to be single for different reasons, so the links between the excerpts often sound forced. Also, the descriptions of the various women don't contribute much. We learn such seemingly irrelevant details as that "Eileen Y., from Gloucester, has gray-blonde hair and moves with graceful deliberateness" or that "Abigail Z., 37, an architect, widowed after three years, is an emotional seesaw adept." Huh?
But the most irritating aspect of the The Improvised Woman is its self-righteous tone about the superiority of the single life--just as grating as the claims that married people make for coupledom. She makes sweeping statements, such as: "While there are a few `good' marriages to be seen, even the good-enough marriage is still felt by many married women to be an arrangement that most benefits the man." Or: "Nobody wants to break up a marriage, but most people can't stay in one." True, there is a 43% chance that a marriage will end in divorce, but that's hardly "most."
In all likelihood, most single women have nothing against marriage. It just hasn't happened for them, for whatever reasons, and they are neither sitting at home feeling miserable nor reveling in their solitude. They are just muddling through, trying to be accepted on their own terms. But if perchance they do feel blue, they can always pick up Bridget Jones's Diary, a fictional year in the life of a champion muddler.
Bridget's diary began life as Fielding's enormously popular London newspaper column, first in The Independent, now running in the Daily Telegraph. The book that grew out of the column became a runaway best-seller in Britain last year. It's likely to have the same success in the U.S.: The book hit the New York Times best-seller list just two weeks after its debut in June, putting to rest Fielding's concern that Americans wouldn't find the novel funny because they don't understand irony.
Bridget--much given to irony--is a disorganized, insecure, weight-obsessed woman, with disaster-prone friends and family. She is a Chaplinesque Everywoman, stumbling through a world full of couples and "singletons" while trying to cope with a crazy boss and crazier assignments in her job at the BBC. The book, which chronicles one year in her life, starts with a series of New Year's resolutions to quit smoking, lose 10 pounds, find a decent boyfriend, and develop "inner poise." Or as she puts it: "I will not sulk about having no boyfriend and instead develop inner poise and authority and sense of self as woman of substance, complete without boyfriend, as best way to obtain boyfriend."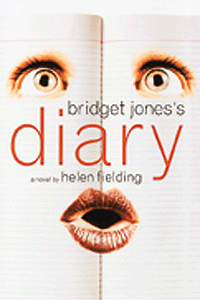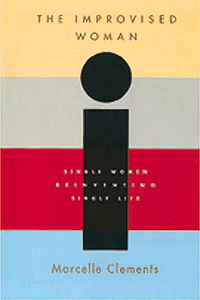 Although Bridget accomplishes few, if any, of her goals, her efforts are hilarious. Each diary entry starts out with her weight, number of calories eaten, alcohol "units" consumed, cigarettes smoked, and moments spent having negative thoughts. Although the book is clearly meant to poke fun at Bridget's dithery insecurities, there is a ring of familiarity about her day-to-day struggles. What single woman has not frantically searched for a pair of pantyhose without runs, dreaded a family holiday, suffered through a dinner party full of smug marrieds hinting that there must be something wrong with her or she too would be married? Sure, Bridget is silly, self-absorbed, man-obsessed--everything that the modern single woman is meant to abhor. But she is so much more fun than most of the deadly serious women in Clements' book.
She is even more fun than the serious people in her own diary. Take Mark Darcy. He's a dull lawyer Bridget initially rejects and then--even though he never gets more interesting--becomes infatuated with after he rescues her parents from financial ruin. It's the one false note. At the end of the millennium, single women are more likely to rescue themselves than to find a prince in shining armor to do the job for them.
Before it's here, it's on the Bloomberg Terminal.
LEARN MORE