Products To Watch In 1998
-- After a decade of technical debates, DIGITAL TV sets will finally show up in 1998. But no one is sure what kind of digital programming will be available, and not all sets will display high definition in its full glory. Moreover, consumers will surely balk at high prices.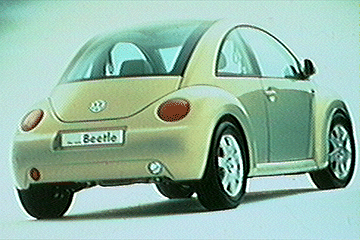 -- The Bug is back, in a more upscale version. Volkswagen's new BEETLE may well be the car to set baby boomers' hearts aflutter. Built on VW's Golf platform, it will carry an estimated sticker price under $16,000.
-- Capable of cruising the Net, CIDCO's iPHONE features a laptop-like screen and mini-keyboard for sending E-mail, checking stock quotes, or searching the Yellow Pages. At $500, iPhone isn't cheap, but it offers a simple way for cyberlaggards to get online.
-- Tiger Woods, fashion plate? Nike Inc.'s $40 million man rolls out his TW SPORT golf shirts, shorts, and hats this spring.
In addition to helping Nike choose fabrics, designs, and styles for his new apparel line, Tiger will also hawk it in a national ad campaign starting in March.
Before it's here, it's on the Bloomberg Terminal.
LEARN MORE