Forget Picasso. Try Oursler, Goldin, Gursky, And Messager
Prices of top artworks are sky-high, but there are plenty of buys out there
Thane Peterson
It's first thing in the morning one day in early December and Ronald A. Lauder, chairman and CEO of Estee Lauder International and one of the world's most prominent art collectors, is looking at new purchases. His staff has been up since the wee hours, New York time, to bid remotely in a Sotheby's Holdings Inc. auction at 10:30 a.m. in London. To Lauder's surprise, they only purchased one of the five pieces they had planned to buy. "The others went for three or four times the estimates. This is indicative of what I see happening in the art market generally," Lauder says.
Indeed, the art market is getting downright treacherous. Huge volumes of cash are pouring in as the newly rich from the stock market and restructuring booms in the U.S. and Europe turn to collecting. This market is nothing like the wild, speculative frenzy fueled mainly by Japanese buyers at the end of the 1980s. "The market is very selective," says Christopher Burge, chairman of Christie's Inc. "There's absolutely no speculative buying." Still, longtime collectors are becoming very wary. Says Boston financier Thomas H. Lee, "We were bidding but we didn't buy anything" at the fall Sotheby's and Christie's auctions in New York.
Many new collectors coming into the market in the last five years also show caution, buying only with the counsel of professional advisers. "This is a market in which it really pays to know what you're doing," says David Nash, a former Sotheby's honcho and now a New York-based art dealer. That's one reason seasoned dealers were doing a lot of the buying. Robert Mnuchin snapped up a de Kooning for $4.2 million.
The best pieces are hitting spectacular, 1980s levels simply because there aren't enough top-notch works to meet demand. Le reve, Pablo Picasso's exquisite 1932 portrait of his mistress Marie-Therese Walter, originally purchased for $7,000 in 1941, fetched $48 million at a Christie's New York auction in November. The secretive Lauder won't talk about his purchases, but he and his brother Leonard are believed to have paid $24 million for Femme assise dans un fauteuil (Eva), a 1913 Picasso portrait of another of his mistresses, at the same auction. Dealers and collectors say Ronald Lauder also bought one of Paul Cezanne's last still-lifes through a dealer for about $35 million earlier this year.
OVERRATED. The heated competition between the auction houses is adding to the market's riskiness because it can lead them to overestimate the value of works. That was the case at a Sotheby's auction of the collection of Evelyn Sharp in New York in November. Some of the 39 paintings had to be hammered down at as much as 20% below the minimum estimate, and five didn't sell at all. Yet, on the other hand, at a Christie's auction of Impressionist and modern paintings in New York in November, Boston money manager and longtime collector Scott M. Black thought he saw works by such well-known artists as Andre Derain and Georges Braque going for way more than they were worth. "There were a lot of paintings I'd rate four, five, or six on a scale of ten going for millions. That doesn't make sense," Black says.
Collectors, however, even small ones, shouldn't despair. Picky buyers like Black still are able to find some bargains. This fall he bought a 1917 cubist work by Fernand Leger and a color-field painting by Frank Stella, both at under auction-house estimates, he says. Black's approach is a good one: Have long-term goals for building a collection and try to buy works that are a bit out of favor. Decorative art like Impressionism is selling well--one Renoir nude fetched an incredible $21 million. But, says Black, "difficult art like cubist paintings isn't."
Burge contends that prices in the vast middle segment of the art market "are actually kind of weak." And there are plenty of out-of-favor areas in which small collectors can get beautiful works for a song. For instance, the old-master painting market is just starting to come out of a four-year slump, but prices haven't much appreciated yet. Old-master prints are "totally out of fashion," Burge says, and excellent works can be had for as little as several hundred thousand dollars.
Even Ronald Lauder collects turn-of-the-century Austrian objects such as silverware and vases that are well within the reach of the average buyer. "Absolutely exquisite pieces come up for under $1,000," he says. Lauder, who is chairman of New York's Museum of Modern Art, also sees major opportunities in underappreciated European paintings by artists working between 1930 and 1980. He recommends that aspiring collectors study up on artists they like. "In a Sunday of research you can know your artist backwards and forwards," he says.
Asian art is another promising area to focus on right now. As with the rest of the market, the very best works command astronomical sums. For instance, a rare underglazed Chinese vase sold for $2.9 million at a Christie's auction in Hong Kong in November, a record for a Chinese ceramic. But the Asian financial crisis is creating many bargains. The average price of Chinese ceramics has dropped around 15% in recent months, notes Philip Ng, Christie's managing director for Asia. Oil paintings by young Chinese painters also seem likely to gain in value as China grows wealthier and more Chinese start collecting. One place to explore is a show of contemporary Chinese art planned at New York's Guggenheim Museum for early 1998. Christie's also plans a sale in Hong Kong next May, with works priced as low as $2,000 or so.
DUNG & OIL? Indeed, the adventurous can always find deals in contemporary art. Check out artists featured at recent major art shows, such as Documenta in Kassel, Germany, the Venice Biennale, and the Whitney Biennial in New York, as well as an annual assessment of the top world artists by the German magazine Capital. One good bet is American video artist Tony Oursler, who was at both Venice and Documenta and is one of the hottest artists on the Capital list. Other Capital picks include photographers Nan Goldin from the U.S., German's Andreas Gursky, and French installation-artist Annette Messager.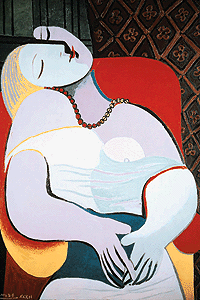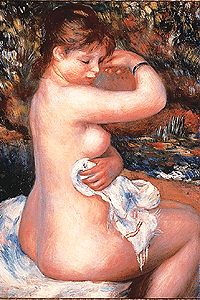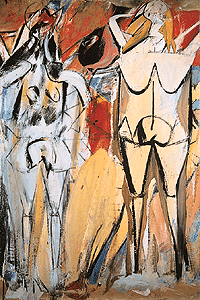 Britain's often shocking contemporary art is arguably the hottest in the world right now. The prestigious Tate Gallery, for instance, just bought its first work by Chris Ofili, a young black artist who covers his large canvases with a mixture of paint and elephant dung. Sculptors Jake and Dinos Chapman, who do lifelike figures of children with weird mutations, number among the British artists getting a boost from the controversial Sensation show at the Royal Academy of Arts in London. Works by Ofili and the Chapmans go for under $25,000 and are handled by London's Victoria Miro Gallery.
If you can get your hands on one, that is. Victoria Miro, the gallery's owner, says there are long waiting lists to buy their work. And in today's risky art market that's a signal to do what the Lauders, Blacks, and other big collectors are doing: Think twice before you buy.
Before it's here, it's on the Bloomberg Terminal.
LEARN MORE