Do You Have That Sport Ute In A Small?
Carmakers hope little 4x4s will rev up Europe's market
Heidi Dawley
It's smaller, cheaper, and guzzles less gas. The new four-wheel-drive Freelander, which went on sale for $26,070 in Britain in mid-December and will roll out across Europe next year, is unlike anything Britain's Land Rover has ever produced. Although it's still rugged enough to drive off-road, it rides more like a car than traditional rough-and-ready sport-utility vehicles (SUVs). That's a plus for drivers who want to make a lifestyle statement with a 4x4 but must contend with Europe's narrow streets and high fuel prices.
The Freelander is just the latest of a slew of new entries that auto makers hope will restart the stalled market for SUVs in Europe. In the past year, Honda, Subaru, and Daihatsu have all started pushing small four-wheel-drive vehicles in Europe--following the success of Toyota Motor Corp.'s $23,540 RAV4. Land Rover is hoping to sell 40,000 Freelander models in Europe and a total of 60,000 around the world. The vehicle, which has already won top ratings from reviewers, uses a third less fuel than the bigger Range Rover and is available in both two-door and four-door models. Says John Lawson, an analyst at Salomon Smith Barney in London: "This is a new generation of four-wheel-drive vehicles. [They] intend to put right all the things that are wrong with the huge 4x4s."
Unlike in the U.S., where big, four-wheel-drive models have been hot for a decade, sales of sport-utility vehicles in Europe have been stuck at 2.6% of the overall passenger car market since 1993. Sales this year will be just 350,000 vehicles. The big gas guzzlers didn't wow European drivers as much as they did Americans. Fuel prices ranging from 75 cents to more than $1 a liter are one reason. Changing tastes may be another. From passenger cars to minivans, Europeans seem to be demanding smaller models, such as the popular Renault Megane minivan or the Ford Ka "city car." The sport-utility-vehicle segment "is still in its infancy" in Europe, admits Thomas J. Kowaleski, vice-president for marketing and communication for Chrysler Europe, which assembles its Jeep Grand Cherokee in Ganz, Austria.
Drivers are going for the smaller sport-utility vehicles, however. In 1995, the smaller end of the segment accounted for about 28% of sales, with the larger segment making up the rest, according to Standard & Poor's/DRI. This year, the smaller end will likely account for 34%. Thanks to the surge of new models, total sales of four-wheel-drive vehicles are expected to rise 7.7% in Europe next year. And by 2000, predicts Standard & Poor's/DRI, small SUVs will account for nearly half the 4x4 market, which should then top 400,000.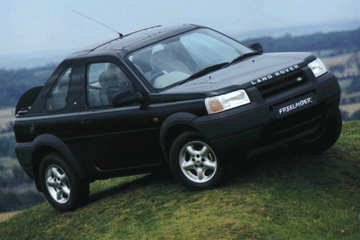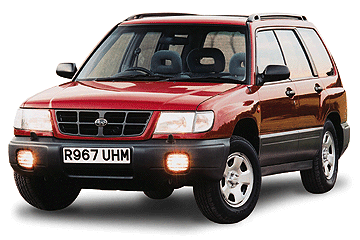 PRICE WAR? All this could mean even tougher times ahead for manufacturers of larger sport-utility vehicles. "We are bracing ourselves for a mature market," concedes Cynthia M. Trudell, president of IBC Vehicles Ltd., which is 82% owned by General Motors Corp. and makes the midsize, $25,800 Frontera sold by Vauxhall Motors Ltd. and Opel. In the hopes of attracting new customers, they are coming out with an upgraded Frontera next year. Daimler Benz is also planning to sell its new M-class, a full-size, top-end SUV in Europe next year. Manufactured in Alabama, the M-class now sells for about $35,000 in the U.S.
With so many new vehicles entering the market, some worry about a price war and even a shakeout down the road. "Who's going to buy all these new 4x4s?" asks Neil C. King, an analyst at Ludvigsen Associates UK Ltd. "If the market isn't already saturated, it will be soon," he adds. Whatever the outcome, the race among SUV manufacturers to capture European customers is sure to be fast and fierce.
Before it's here, it's on the Bloomberg Terminal.
LEARN MORE