Daimler Aerospace: Breaking Through The Profit Barrier
CEO Bischoff's reforms have Daimler Aerospace zooming again
David Woodruff
Manfred Bischoff's white-knuckled flight at Daimler Benz Aerospace is finally smoothing out. After guiding the company through two years of losses and painful restructuring, DASA's mustachioed chief executive is now enjoying a strong tailwind.
It's payoff time. Business is picking up just as the benefits of his streamlining are taking hold. DASA's profits could rise above $200 million this year on revenues of about $9 billion, analysts say (chart). Sales of passenger jets and engines are booming. The weak German mark--worth 1.75 to the dollar--is also giving the company a crucial lift. Yet another windfall came on Oct. 26, when the German parliament approved spending for 180 Eurofighter military jets, which DASA helped develop.
Bischoff, 55, launched his shakeup in 1995, the year he became CEO and DASA lost $4.1 billion. The former economics professor had been head of finance at DASA since 1989. With the mark at 1.35 to the dollar, he needed to make the company competitive. His first step was to spin off and shut down money-losing subsidiaries. He pulled the plug on regional jetmaker Fokker and sold Dornier Luftfahrt, a maker of prop-jets, to Fairchild Industries Inc.
With wages double those in Britain, Bischoff had to boost productivity. He slashed employment from 75,600 at yearend 1994 to 44,000 now. He also persuaded labor leaders to ease Germany's rigid work rules. At DASA's Hamburg Airbus factory, workers agreed to toil Saturdays and put in 40 hours or more a week without overtime pay in return for job security.
DASA also rejiggered assembly operations to hike efficiency. At the Hamburg factory, workers on the Airbus A319 and A321 narrow-body jets now do the final assembly at the same time as they install the interior, instead of before. Such measures, along with new investment, will nearly double the factory's output of A319s and A321s next year to 11 a month, from six today.
In businesses where DASA couldn't compete, Bischoff sought out partners. In October, he sold 30% of the company's struggling LFK-Lenkflugkorpersysteme missile business to Matra BAe Dynamics, a joint venture between France's Lagardere Group and British Aerospace. The companies plan to cut costs by developing new missiles jointly. That will help win contracts as defense spending in Europe slides.
Meanwhile, Airbus Industrie, the consortium in which DASA owns 37.9%, has won 425 orders so far this year--up from 326 for all of 1996. Moreover, demand for the narrow-body models that DASA assembles is growing. In 1999, 198 of the 268 planes Airbus delivers will be narrow-bodies, predicts John Lawson, a London-based analyst for Salomon Brothers Inc. The German parliament's vote to spend $13 billion on the Eurofighters helps, too. Before the budget approval, DASA had been spending $570,000 a day to develop the fighter. Thanks to the sales surge, Bischoff vows to reach Daimler Benz's goal of 12% return on capital in 1998.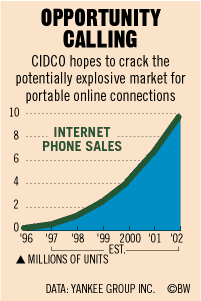 JUNIOR PARTNERS? But Bischoff can't relax yet. Over the long haul, he knows DASA has to merge with other European defense and aerospace companies if it is to survive against the U.S. giants. DASA's disadvantage is huge. For instance, Lockheed Martin Corp.'s military aircraft division spends roughly $600 million annually on research and development, figures Roger R. Threlfall, a New York-based analyst for J.P. Morgan & Co. That's more than two-thirds of DASA's yearly military aircraft sales of $850 million. "They are going to end up being junior partners to the Americans," predicts Threlfall.
Even in the face of that prospect, the Europeans are slow to react. Consolidation in the industry is moving at a glacial pace. DASA executives blame French political wrangling for delaying the year-old plan to transform Airbus from a consortium of four partners into an independent company with one management. Bischoff's effort to merge DASA's military business, 40% of the total, with other European partners could drag on for years. That's why he had better keep his seatbelt firmly fastened.
Before it's here, it's on the Bloomberg Terminal.
LEARN MORE