Wired To The Max
A PalmPilot, a Compaq, and a ThinkPad keep this exec accessible to 11,000 workers
Ira Sager
It's just about the time David S. Pottruck likes to check in on one of his favorite Web sites. An avid skier with a home in Vail, Pottruck is a regular visitor to www.vail.net/vailcam/index.html. From his office PC, he can check the ski conditions. There is even a video feed from the slopes that lets Pottruck see just what he's missing.
Of course, Pottruck, president of financial services giant Charles Schwab Corp., doesn't use his Compaq Deskpro 6000 just to check on the snow base. The bulk of the time he spends on the Net--about 30 minutes a day--he's taking the temperature of the markets by zipping through the 100 or so newsletters and financial Web sites to which Schwab's own site offers links.
HYPERGROWTH. The rest of the time, Pottruck is using his PC to bang out E-mail messages to the company's swelling ranks of employees. It has become an indispensable office tool. In three years, Schwab has doubled its workforce, to 11,000. Meanwhile, the assets the company manages have nearly quadrupled, to $345 billion from $100 billion in 1994. Most executives would be swamped just trying to keep track of such a growth spurt. Yet during this period of hypergrowth, Pottruck says he has become more visible and accessible to employees than ever before--thanks to his PC.
How? A 233-Mhz PC with 96 megabytes of memory, a good network connection, and an E-mail package, in this case Microsoft Corp.'s Outlook program. The company has set him up with Microsoft's Office 97 productivity software as well as Netscape Navigator. Pottruck has another Compaq PC at home and uses an IBM ThinkPad 560 laptop PC on the road. But with all that digital power, E-mail is the biggest productivity booster. "I hit a few keystrokes, and 400 people receive a message instantly, with no administrative overhead," says Pottruck.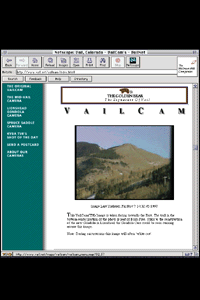 That's why Pottruck says he is a "champion of executive computing." The driving force behind the company's use of technology, he has made sure all senior executives have a PalmPilot handheld computer to ensure that they have contacts and schedules at their fingertips while they're on the road.
All this doesn't make the 49-year-old Pottruck the resident geek. Actually, he's a new convert. Until three years ago, Pottruck was a casual user who couldn't even type. So he started lugging a laptop everywhere he went. Before long, he was zapping E-mail to staffers--and now, he can even type.
Before it's here, it's on the Bloomberg Terminal.
LEARN MORE