The New Cool Tools
Smaller, faster, lighter: The latest power gizmos that will turbocharge the mobile exec
Ira Sager and Amy Cortese
We all know Martha Stewart is the doyenne of entertaining and homemaking. How could we not? There is a monthly magazine, Martha Stewart Living, a syndicated TV show, a national radio program, book publishing, a mail-order business, a branded line of home products (linens with Kmart Corp. and paint with Sherwin-Williams Co.), and, of course, a Web site. For the tools around the home, she is the world's expert on everything from the best food processor to rose clippers. But Martha Stewart has added a new set of power tools to her own repertoire for success: laptop computers, E-mail, digital phones, faxes, a handheld organizer, even a heavy-duty computer server.
And what does Stewart, CEO of Martha Stewart Living Omnimedia, use the most? E-mail is the biggie. She usually checks her electronic messages at night before bed, and then again in the morning--typically at 5 a.m., before heading off to the gym. In her main residence in Connecticut, she uses a Power Mac 7300 from Apple Computer Inc. for writing and editing, and has a PowerBook or IBM ThinkPad laptop in each of her three other homes, in addition to the one she travels with. She's having a server installed in her main home to run her PC, phones, and videoconferencing system. (It's discreetly tucked away in the basement, so as not to be an eyesore). "I'm not a techie," says Stewart. "I like tools that make a job easier, just like I like cooking tools or gardening tools."
Forget the status symbols of the past, cellular phones and beepers. The power tools for today's executive on the move--whether it's around the globe or up the ladder--are laptops, handheld organizers, Internet phones, Web browsers, and digital cameras. Today, there are plenty of gizmos for nearly every occupation and task: the superthin laptop with all the bells and whistles for the sales rep on the go 70% of the time, or the digital camera, PC, and printer combo for the inventive real estate agent.
Indeed, for the executive who wants to be wired at all hours and in all places, going mobile has never been easier. Today laptop computers come in an amazing variety, ranging in price from $2,000 to $7,000. Spend a lot of time dragging your gear through airports? You can pick up an ultralight machine that's just over three pounds. Or maybe you need a model that sports a projector for multimedia presentations on the fly.
If you don't want to lug a laptop, let your fingers work a new breed of wireless phone that includes access to the Web. These new "Net phones" are not designed to do away with laptop PCs, but they can help you stay connected, as well as make phone calls, manage your calendar, and store telephone numbers.
Of course, mobile executives also need the right tools in the office--whether they own their own business or run an up-and-coming division for a global corporation. PC makers, with Intel Corp.'s help, are spewing out ever more powerful computers, such as the latest to hit store shelves: 300 Mhz Pentium II PCs from most of the major manufacturers, including IBM, Gateway 2000, Dell Computer, and Sony. These muscle-bound babies can handle complex 3-D design chores that just a year ago required powerful workstations.
Even the rising business executive who's still pinching pennies can get wired at home. This holiday season, consumers will have a healthy selection of inexpensive personal computers from brand-name companies. Compaq Computer Corp. is the sovereign in this segment with its popular $999 Presario 4505. But buy now. Stores could run out this Christmas.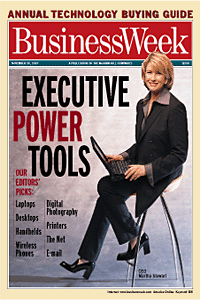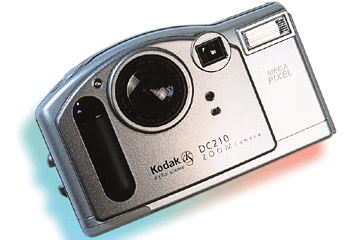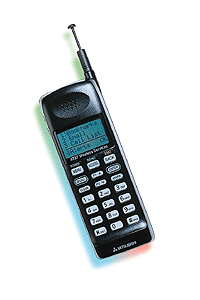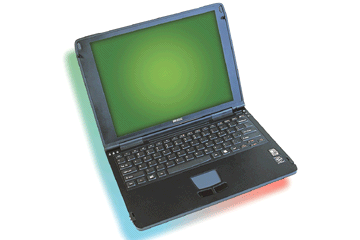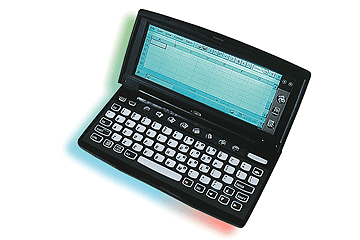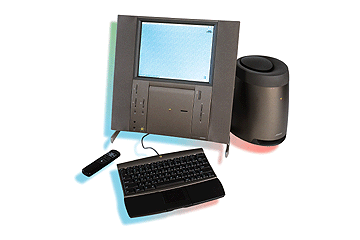 With a PC at work, at home, and on the road, it's time to tap into the world's largest resource for what's happening all around the globe--the Net. But where to go to better your career, get some travel tips, or improve your personal finances when there are thousands of Web sites? Fire up your browser and start your search engine--we have some picks for you. In personal finance alone, there's a growing crop of Web sites where you can track your stock portfolio, manage your investments, and scope out that great vacation spot.
So which high-tech tool is Martha Stewart most excited about these days? It's her Sony digital camera. She uses it in her television studio to take shots of Martha Stewart Living. The pictures are then sent to New York, where they are put on her Web site. She also uses the camera to take snapshots that she zaps electronically to loved ones.
Even if you're already as wired as Stewart, pore over the BUSINESS WEEK Buying Guide. It offers assessments of everything new, from laptop PCs to Web phones to home scanners. So power on.
Before it's here, it's on the Bloomberg Terminal.
LEARN MORE