Maybe You Ought To Be In Pictures
Anne Field
Contemporary photography may be the novice collector's dream: Prices are not only affordable but likely to go up. There are plenty of interesting images and galleries. And you don't have to be a millionaire to own photos by artists whose work hangs in museums.
Most important, you can find top-quality pictures taken within the past 20 years for under $1,000--much less than vintage prints by famous photographers of the past. Based on current trends, contemporary photos could triple or quadruple in price in three to five years, experts say. One example is Abelardo Morell, a Cuban-born photographer known for compositions that fool the eye. Bonni Benrubi, owner of a New York gallery bearing her name, says Morell prints that sold five years ago for $400 are now worth around $2,800.
WOLF TRACKS. Other modern photographers attracting attention include Marianne Courville, whose haunting stills from her parents' home movies start at $600. John Schabel's photos (starting at $600 to $1,200) focus on passing clouds, airplane passengers, and wolf tracks. Sally Gall's figures and landscapes fetch $1,000 and up, as do Sandi Fellman's still lifes. A little pricier is Dana Hoey, whose color prints of women cost $1,800.
Contemporary photography's appeal has been growing, in part because artists of all stripes, such as painter Robert Rauschenberg, now devote creative energy to the medium. And top-flight museums, like the Whitney and Guggenheim in New York, have been expanding their photo collections. The Museum of Modern Art spent more than $1 million recently to purchase Cindy Sherman's Untitled Film Stills, 69 black-and-white photos that explore stereotypes of women in movies. Typical of Sherman's work, the women are all images of the artist herself. A Sherman print valued at $200 in 1980 sold at auction not long ago for $66,000.
The Aug. 31 death of Diana, the Princess of Wales, has turned a not-so-flattering light on another group of contemporary photographers, paparazzi. Since the opening of a four-week show on Sept. 9, the Robert Miller Gallery in New York has been doing a brisk business in paparazzi-style prints. Shots of artist Andy Warhol and actress Sophia Loren by Marina Schiano, for example, sold for $900 each.
To get started collecting contemporary photos, browse through galleries and pick the brains of employees. Also check out auction houses, especially Christie's (212 546-1063), Sotheby's (212 606-7240), and Swann Galleries (212 254-4710). They hold photography sales in New York every fall and spring, offering both vintage and contemporary prints. You can go to previews the week before an event to get educated, or buy a catalog. Or see if any nonprofit galleries like the Center for Photography at Woodstock, N.Y., are holding benefit auctions. Prices can be up to 50% below those at big auction houses.
For exhibition and auction listings, consult two newsletters, Photography in New York (212 787-0401) and The Photograph Collector (215 757-8921). The Photo Review, a quarterly, offers reviews and interviews with photographers (215 757-8921). To meet dealers, check out the annual fair sponsored by the Association of International Photography Art Dealers, scheduled to be held Feb. 13-15 in New York.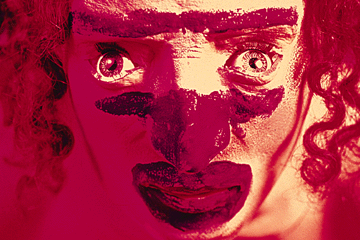 Once you select an artist you'd like to collect, keep a few points in mind. First, photographers often produce editions of three to 50 prints. While the photographer is still making prints, the first ones tend to be less expensive than ones made later--perhaps $950 for the first vs. $2,800 for number 30. The rationale: As the supply dwindles, the price goes up. Once the edition is finished, however, all the photos fetch the same price.
Always inspect the condition of the work carefully. Unlike vintage pieces, contemporary photographs need to be in pristine shape. And check to see that prints are signed and dated.
Once you have the photos safely home, be sure not to expose them to direct sunlight. Also, don't send them to any old place to be matted and framed. An inexperienced operation might use materials containing chemicals that could cause fading or stains. Properly mounted and displayed, photographs can remain on view for years--and, perhaps, provide some capital gains as well.