Labor Takes The Air Out Of Gm's Tires Again
Just as sales get pumping comes a rising threat of more strikes
by
Gordon Stewart has been having a tough time keeping up with demand for Malibu sedans and Venture minivans at his three Chevrolet dealerships in Florida and Michigan. But just when it seems his pleas for more cars are being heard back at headquarters, General Motors Corp. has been caught in another brush war with the United Auto Workers. On Apr. 4, workers at the Malibu factory in Oklahoma City walked out. "It never fails," he moans. "When I finally get enough inventory, a strike hits."
Labor troubles are once again taking the air out of GM's tires--and right at a time when GM shows signs of a comeback from years of market-share decline. Thanks to new models such as the Malibu and well-executed redesigns of old standbys such as the Pontiac Grand Prix and Buick Park Avenue, GM racked up an impressive 4.1% sales gain in March--while Ford Motor Co. and Chrysler Corp. posted declines.
"TEST CASE." The Oklahoma City strike stems largely from the measures that GM has taken to make itself competitive. The new Malibu family sedan and its sister, the Olds Cutlass, have been designed to require 20% less labor to manufacture than their predecessors. GM says the union in Oklahoma City agreed to the elimination of about 900 jobs in order to land the Malibu. But the union denies it ever signed onto such a deal. "Oklahoma City is a test case for whether GM can produce its new models more efficiently," says David Healy, auto analyst with Burnham Securities.
Jacking up productivity is key to GM's profit turnaround. The auto maker's North American automotive net profit margins have averaged less than 1% over the past three years. So GM wants to reduce head count in its factories by up to 20% over the next 5 to 10 years, analysts say. Assuming GM will make headway on that without provoking long-lasting labor troubles, the analysts have been predicting that GM's earnings will rise 43% this year, to $5.7 billion.
Whatever happens on the productivity front isn't affecting analysts' enthusiasm about what's happening in the showrooms. GM's minivan sales shot up 61% in March, while the racy new Pontiac Grand Prix surged 88% over its predecessor. "The plan is for our market share to keep rising, so that by the end of the year we're consistently in the mid-32% range," says Michael C. DiGiovanni, executive director of GM's market research.
That would signal a reversal of fortune for GM, which saw its annual U.S. market share hit a postwar low of 31.3% in 1996. "We're officially back in the game now," boasts DiGiovanni. Still, analysts worry that GM has staked much of its growth plan on new car models when buyers are demanding trucks. A redesign of GM's aging full-size pickup truck is still more than a year off, while its full-size sport utility vehicle, the Suburban, is two years away from overhaul.
The biggest problem with GM's revival strategy remains its strained relations with the UAW. Since the union ratified a national auto pact last fall, Chrysler and Ford have nailed down nearly all their local plant contracts. In contrast, about 35 GM factories remain unsigned. Strikes are possible at a pickup truck plant in Pontiac, Mich., a steering-gear plant in Saginaw, Mich., and at the Dayton (Ohio) brake factory that closed for three weeks last year, briefly shutting down the auto maker's entire U.S. operations and costing GM $900 million.
Analysts say assembly-plant strikes such as the one in Oklahoma City cost less--about $25 million a week--because they don't trigger other factory shutdowns. Eventually, though, predicts Sean McAlinden, a labor economist at the University of Michigan, "one of these parts plants is going to let loose with a big strike that'll shut GM down."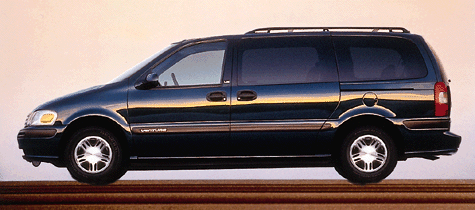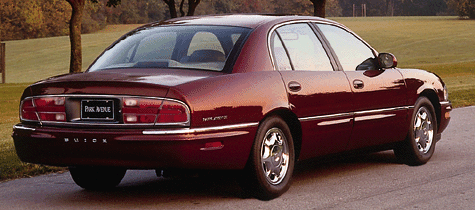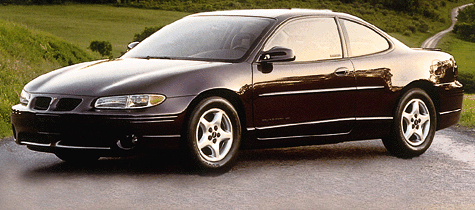 LOST BUSINESS? GM's solution so far is to defer some of its badly needed productivity gains. For example, it settled a two-week strike last month at a Fort Wayne (Ind.) pickup truck factory by agreeing to hire 270 workers. GM will still be able to cut, but more slowly: About 750 workers will be eliminated at the plant over the next three years through attrition, McAlinden estimates. The auto maker is expected to settle for a similar arrangement in Oklahoma City. "These are potholes in the road [to recovery]," says McAlinden.
If the Oklahoma City strike lingers and walkouts spread, supplies of the new models will dry up. Then, GM risks losing some new customers like Michael J. Hartmann, who bought a Pontiac TransSport minivan last month after driving Chrysler minivans for 11 years. "I never even considered the old long-nose GM minivan," says the 44-year-old Wilmington (Del.) father of three. "Now GM has new products that give me more choice." But that's only if the shiny new vehicles reach dealer lots. For that to happen, GM must find a way to fix its labor problem.
Before it's here, it's on the Bloomberg Terminal.
LEARN MORE